Senior Quality Manager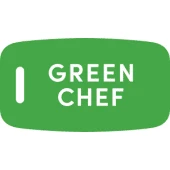 Green Chef
Administration, Quality Assurance
Newark, NJ, USA
Posted on Sunday, October 22, 2023
Come see what's cookin' at HelloFresh!
At HelloFresh, we want to revolutionize the way we eat by making it more convenient and exciting to cook meals from scratch. We have offices all over the world and we deliver delicious meals to millions of people.
We are the industry leader in meal-kit subscription services and we're growing all the time. We have distinct meal-kit services that cater to everyone with the most menu variety in the market, which allows us to reach an incredibly wide population of people.
The HelloFresh team is diverse, high-performing, and international, and our work environment is an inspiring space where you can thrive as a result.
Job Description
The Senior Quality Manager will have the responsibility for all quality assurance related internal audits in adherence with regulatory standards. The position manages a team of quality control inspectors. Additionally, the position develops, implements and manages quality control systems designed to ensure continuous production of advanced composite materials and applications (consistent with established standards, customer specifications and production goals).
You will...
Ensure a high level of internal and external customer service. Investigate (and correct) customer issues and complaints relating to quality.
Manages the department engaged in inspection and testing activities to ensure high productivity and high technical integrity.
Performing internal audits.
Develop and analyze statistical data and product specifications to determine standards and to establish quality and reliability expectancy of finished products.
Coordinate objectives with production procedures in cooperation with other plant managers to maximize product reliability and minimize costs.
Create, document and implement inspection criteria and procedures.
Interpret quality control philosophy to key personnel within company.
Maintain an active role on internal continuous improvement teams.
Design, develop and implement quality control training programs.
Provide, and oversee, inspection activity for products throughout the production cycle.
Interact with vendors and procurement to ensure quality of all purchased parts.
Addressing non-conformities from previous internal and external audits.
Conducting a management review of the quality system.
Following-up on and closing pending preventive and corrective action requests.
Ensuring that organizational systems and training is in place.
Ensuring that documentation and design controls are appropriate for organization.
Administering document control and configuration management system.
Overseeing established calibration and testing programs.
Assisting the management team and providing QA support as necessary.
Provide all employees with necessary tools, proper training and corrective direction.
Report food safety and quality problems to personnel with authority to initiate action.
You are...
Leadership: train and develop a large group of employees
Performance Management: for assigned production lines
Problem Solving/Analysis
Results Driven
Communication Proficiency: speak to employees with tact and diplomacy
Time Management: tracking/monitoring production and maintaining productivity
Technical Capacity: computer literacy to input information into the computer
Learning Orientation: able to take direction and relay information to employees
At a minimum, you have...
Associate's degree or related management work experience.
At least 7 years of work experience in quality assurance, should be combined with a demonstrated track-record of accomplishments as a quality assurance manager, and with satisfying customers in technology-driven, developing companies.
You'll get…
Competitive Salary & 401k company match that vests immediately upon participation
Generous parental leave of 16 weeks & PTO policy, as well as paid holidays off
$0 monthly premium and other flexible health plans
Amazing discounts, including up to 75% off HelloFresh subscription
Flexible shift scheduling & advancement opportunities
Emergency child and adult care services
Snacks & monthly catered lunches
Collaborative, dynamic work environment within a fast-paced, mission-driven company
It is the policy of HelloFresh not to discriminate against any employee or applicant for employment because of race, color, religion, sex, sexual orientation, gender identity, national origin, age, marital status, genetic information, disability or because he or she is a protected veteran