Field learning Associate Manager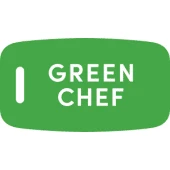 Green Chef
Goodyear, AZ, USA
Posted on Sunday, October 22, 2023
Position Overview
Factor_ a brand of HelloFresh is seeking a Field Learning Associate Manager. As a Field Learning Associate Manager and a member of the leadership team in one of our Fulfillment Centers, your role will be to manage the learning needs of all employees in the building. Your role will support the creation and delivery of products that improve the overall onboarding and the on- the - job learning experience. You will be the site POC for Field Learning and a key player building internal and external relationships between operations and Field Learning.
You will...
Manage and develop Field Learning Specialist and Ops Trainers to identify and remove operational and training barriers
Partner with the local team and cross functional leadership to deliver training products at a site level.
Share and exchange best practices with direct reports and peers within the Field Learning network.
Manage DC relationships and deliver a positive experience to local site partners and support teams (Ops, Safety, FS&Q, HR, etc.)
Review DC level reporting and disseminate to key DC stakeholders and senior leadership of field learning and local business partners.
Oversee training initiatives, ensuring deadlines are met, conduct needs based assessments internally while evaluating and communicating progress to Sr. Field Learning Managers.
Review and maintain proper training records for compliance while overseeing the Powered Equipment program for your site.
Create a positive team dynamic that encourages trainers to ask questions, provide feedback, adapt to the ever-changing business and stay focused on the customer experience.
Promote food safety, quality and a safety-first culture at a site and national level.
You are...
Personable: you are interested in training others and enjoy the challenges that come with teaching others
Versatile: you are a committed partner that focuses on developing and leading teams
Bold: you are a flexible, organized and optimistic
Bright: you have successfully contributed to major projects, training initiatives and supported programs in a warehouse environment , retail or food service environment.
Innovative : You are open minded to alternative approaches that support local initiatives
Customer-focused: You are obsessed with delivering a positive customer experience and you strive to deliver a product that is second to none
Able to lift up to 50 pounds with or without assistance
Able to stand, walk, stoop, reach and lift for a minimum of 10 to 12 hours with or without reasonable accommodation
Able to work in a cold environment , sit for periods of time for virtual team meetings, and well versed in computers.
You have…
Bachelor's Degree, Specialist Degree or Certification in Supply chain, Education, Business management, Project Management ,Adult Learning and Training other relevant fields
2 + years of employee engagement, team building and training teams in fast paced environments such as Retail/ Hospitality/ Tech or Production/ Warehouse management
2 + years work experience directly leading, training and developing exempt and non- exempt team members to maximize results
Proven experience in communication and facilitating teachings in a classroom setting
Willingness to travel up to 15 % of the time
Ability to communicate; express ideas and thoughts clearly and with tact and diplomacy
Organized and able to manage multiple deliverables at a time
Proven experience in Google suites applications
You'll get...
Competitive Pay & 401k company match that vests immediately upon participation
Generous parental leave & PTO policy
$0 monthly premium and other flexible health plans
Amazing discounts, including up to 75% off HelloFresh subscription
Collaborative, dynamic work environment within a fast-paced, mission-driven company