Senior Operations Manager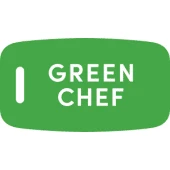 Green Chef
Operations
Goodyear, AZ, USA
Posted on Friday, October 20, 2023
Job Description:
Factor_ a brand of HelloFresh is seeking a Senior Operations Manager. The Senior Operations Manager drives the culture & leads the daily activities for a high-volume prep, cook and plating production kitchen and fulfillment center. You will work directly with our Director of Operations to be in charge of building out & leading the operational road map for our flagship production and fulfillment center. Your time will be spent between managing the daily operational logistics of the production center, creating a positive workplace culture for 100+ employees, mentoring the leadership team, and driving continuous improvement. This person will have a seat at the table and be given the opportunity to make decisions that will impact the company as a whole.
You will...
Build & establish a strong team with a leadership pipeline; coach and develop talent within each functional area of fulfillment (Kitchen, Prepping, Plating, Food Safety & Quality and Fulfillment)
Develop trust, credibility, effective and collaborative relationships with Factor_ peers and direct reports.
Work with managers to execute final Production Scheduling.
Ensure product quality of the department.
Be the liaison between the site operation, kitchen, R&D and other functions within Headquarters, helping your team to identify the key priorities for the site.
Be responsible for production area continuous improvement initiatives and direction.
Develop high standards for execution to meet all KPI's & financial metrics while supporting your team in achieving daily, weekly, monthly and annual goals
Ensure adequate communication of company goals and priorities to Production Center team, including leading monthly meetings to engage and inspire a diverse, growing workforce
Drive continuous improvement when it comes to Safety, Quality, Cost, and Delivery.
Create a positive team dynamic that encourages all employees in the production center to:

Provide timely feedback to direct/indirect reports.
Drive positive change within the facility
Adapt to the ever-changing business needs and ensure that the team does the same
Actively listen and accept feedback; convey ideas and/or concerns; communicate and hold operators accountable to the Factor_ brand, KPI's, and culture.
You are...
Bold: you're adventurous, outgoing and optimistic; you're confident making decisions and taking calculated risk
Entrepreneurial Spirit: you have the vision, passion, and imagination; you are not afraid to ask, 'what if' and constantly challenge the status quo
Versatile: you roll with the punches and don't get overwhelmed easily; you enjoy grinding away at issues and have a knack for delivering results in hyper-growth, constantly changing environments
Analytical: data is your friend; you're able to translate numbers into action and pave the way for efficiency
Team-oriented: you have a track record of leading cross-functional teams and cultivating collaborative partnerships at all levels and departments of an organization
Strategic: you recognize and resolve situations that are ambiguous or challenging and use logic to identify alternatives, evaluate, and present approaches to solving complex problems while thinking in terms of contingency plans
Customer-focused: slightly obsessive-compulsive when it comes to customer experience and strive to deliver a product that is second to none
A customer service obsession and a willingness to do whatever it takes to satisfy customer needs
Effective communication and are a leader for employees, direct reports, cross-functional teams and executive leadership
Proven ability to quickly adapt to business needs
Willing to work weekends and/or night shifts when needed
High level of integrity and ethics
Strong continuous improvement skills
Excitement for working in an environment with a high level of ambiguity and change
You have...
5+ years of management experience leading an industrial kitchen or production operations center; preferably in food service or food production
Bachelor's Degree - Master's preferred
Ability to think strategically and communicate at the executive level, coupled with top-notch organizational skills and an attention to detail
Familiarity with FSMA, HACCP, SQF
APICS CPIM or CSCP certification (preferred)
Spanish Proficiency preferred
Demonstrated ability to effectively motivate, develop and manage 100+ employees a day - our culture is a critical part of our success, and you are directly responsible for driving it
Deep knowledge of Lean and Agile Production
Comprehensive background in Prepping, Cooking, Plating, Food Safety & Quality and Fulfillment
Interest in spending most of your time on the shop floor and working directly with all levels of staff
Demonstrated success at delivering new product initiatives in both a large company and start-up environments