Senior IT Engineer - Google Workspace (f/m/x)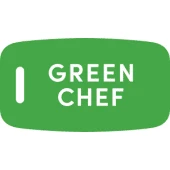 Green Chef
IT
Berlin, Germany
Posted on Friday, October 20, 2023
The Role
Join our IT Management Tribe, a collective of forward-thinkers and problem solvers, and play a pivotal role in shaping the technological landscape of our organization. As our Senior IT Engineer specializing in Google Workspace, you will:
Oversee the entirety of our Google Workspace domain, ensuring every component, from infrastructure to configuration and related support processes, is optimized.
Supervise and empower IT Support Engineers, facilitating seamless access to tech solutions for our stakeholders.
Take the lead in streamlining and unifying our global Google Workspace operations, enhancing efficiency and maximizing resources.
Collaborate with diverse teams, playing a key role in the ideation, negotiation, and implementation of new tech solutions and providers.
Craft concise reports for senior leadership, leveraging adept written communication and data-driven insights.
We value diverse experiences and believe in the power of continuous learning. If you're someone who challenges the status quo, thinks outside the box, and is ready to make a significant impact, we want to hear from you.
What you'll do
Serve as the Google Workspace Subject Matter Expert, guiding teams on maximizing its potential.
Champion the global standardization of our Google Workspace, eliminating redundancies and optimizing resources.
Collaborate with the Security team to craft a secure yet agile digital environment.
Drive innovation by testing and implementing new features and automation.
Collaborate with various teams worldwide, ensuring cohesive and efficient support processes.
What you'll bring
Must Haves Tech Skills:
Google Workspace: Deep expertise in the Google Workspace admin console, core services, and their functionalities is essential. Demonstrated ability to apply this knowledge effectively in an enterprise environment, implementing organizational changes and addressing edge cases.
GAM & Apps Script: Proficiency in Google Admin SDK's GAM (Google Apps Manager) and experience in developing solutions with Apps Script.
Experience: Minimum of 5 years working with Google Workspace in a large enterprise or as a consultant for a Google partner.
Training and People Management: Experience in training IT staff and end-users as well as managing an agile team of engineers.
Nice to Haves Tech Skills:
AppSheet: Experience in developing applications using AppSheet.
Cloud Tech: Knowledge of cloud-native tech stacks and familiarity with ITIL processes.
Troubleshooting: Demonstrated ability to diagnose issues and devise solutions.
Change & Incident Management: Proven experience in effectively managing changes and handling incidents.
GCP: Experience with Google Cloud Platform (GCP) administration, overseeing billing and IAM.
Soft & Leadership Skills:
Visionary Leadership: Demonstrated leadership experience, with a history of mentoring and coaching teams.
Planning: Proven track record in devising SaaS infrastructure strategies, stakeholder management and managing headcount.
Organizational Skills: Proven ability to manage and direct complex projects.
Communication: Fluent in English with a history of handling intricate scenarios effectively.
Assertiveness: Track record of taking initiative, showing responsibility, and managing multiple tasks.
Critical Thinking: History of innovative solutions and continuous process improvement.
Adaptability: Experience thriving in fast-paced, constantly changing environments.
What we offer
Comprehensive relocation assistance to move to Berlin plus visa application support (if applicable)

A significant discount on your weekly HelloFresh box

Annual learning and development budget to attend conferences or purchase educational resources plus access to the HelloFresh Academy

Mental health support, including Headspace subscription and access to qualified therapists through Spill

Budget for home office supplies

Monthly transportation budget through Rydes app

Working parents support

Additional perks include: Annual German language budget, discounts for John Reed gyms & Urban Sports Club, regular company events, fresh fruit & free drinks in the office, in-house yoga classes, weekly discount on the Convini vending machine in the office

Hybrid working model (option to work from home for up to 50% if preferred)

Sabbatical leave option after 18 months of being with HelloFresh

HelloFresh Pension Scheme that is subsidized with 20% on top

A diverse and vibrant international environment of 90+ different nationalities

The chance to have a significant impact on one of the fastest-growing technology companies in Europe in an exciting growth phase
Interacting with stakeholders and other teams around the world is very much part of our day-to-day, so communication skills are vital. We are looking for strong problem-solvers who can apply their engineering skills to our complex environments, while also acting as an ambassador to coach team members and stakeholders.
#IT