Senior Manager, Retention Strategy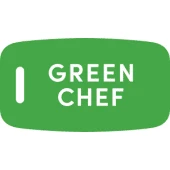 Green Chef
Toronto, ON, Canada
Posted on Thursday, October 19, 2023
S'more about the team
We are looking for a data-savvy, self-motivated Senior Manager, Retention Strategy to join our Marketing team. This person will be the central owner of retention initiatives for the United States across 4 brands. Reporting to the Associate Director, North American Retention Strategy, you will be responsible for hitting long- and short-term customer retention targets by generating new ideas, detailed customer analysis, A/B testing, campaign coordination and optimization. The ideal candidate is a clear communicator, intellectually curious, and has a high capacity to pursue many new ideas at the same time. You have a track record of being able to sell-in new thinking and drive ideas to completion, and are obsessive about diving into data to deliver measurable insights and results.
Lettuce share what this role will be responsible for
Identify and communicate retention focus areas for the US market and advise cross-functional partners on how different projects impact retention. Analyze customer behaviour and trends to identify areas for improvement and opportunities to better retain customers.
Ensure the the voice of the customer comes through in tests and initiatives across the organization
Make impact quickly, support the development of an experiment pipeline to test new approaches for retention both within the retention team and with other departments in the business.
Be a champion for your testing roadmap, from selling it in, to collaborating with cross-functional teams in local and global offices across Marketing, Product, Tech, Ops and Brand
Work cross-functionally to drive retention-focused changes to marketing initiatives and product strategies (design analyses, query data, draft recommendations) across the US organization.
Be a voice for retention in the US, keeping the local team updated on campaign results, highlighting successes, failures, positive trends, and negative trends.
Own relationships with external providers for printing and distribution of in-box inserts and welcome books.
Be the central owner of active customer communication, maximizing the use of both inbox inserts and email communication to reach customers with the right message, at the right time, through the right channel.
Own the forecasting, tracking, reporting and target development for retention for all brands in the US.
All other duties, as assigned
Sound a-peeling? Here's what we're looking for
A proven strong performer with 6+ years of deep experience in a marketing project management role in a fast-moving, agile-oriented company (bonus if you've worked in a Start-Up, digital subscription business, or in a high-growth eCommerce environment)
Entrepreneurial mindset - you love building new things, and have both the passion to sell ideas and the grit to drive them to completion.
You're a data enthusiast with advanced proficiency in Excel and background in SQL, love finding the details in facts and statistics, and putting it all together for an actionable plan.
Intellectual curiosity: you always want to know the "why" and you go beyond the scope of a given assignment to get your answers.
Motivated by challenging targets and are keen to tackle both the big projects and small tasks in order to grow the business.
Motivated by challenging targets and are keen to tackle both the big projects and small tasks in order to grow the business
Highly collaborative and an excellent communicator to both internal and external partners and stakeholders
You are highly interested in learning about or already have experience in:
SQL-based databases and tools such as MySQL, SQL Workbench, and Tableau
Email automation, drip campaigns and journey mapping
A/B testing and statistical analysis
Let's cut to the cheese, this is why you'll love it here
Box Discount

- Amazing discounts on 1 box per week! 75% discount on weekly HelloFresh and Chefs Plate meal kits AND 50% off weekly Factor meal box

Health & Wellness

-

Health & Dental benefits from day 1, a Health Spending Account, and unlimited access to the Headspace app to meet your self-care needs.

Vacation & PTO

-

Time off is also an important part of self-care! We offer generous vacation and PTO to help you create a good work-life balance.

Family Benefits

- A parental leave top-up program for expectant parents

WFH Allowance

- A one time fund to help you set up or improve your home office

Growth & Development

- We support your career progression, provide development opportunities, and invest in your continued learning through our organization wide L&D fund

Work Hard & Have Fun

- From team socials to HQ Wellness Wednesdays, you'll have plenty of opportunity to experience the fun!

Diversity & Inclusion Initiatives

- With impactful ERG's like HelloChange and Women Empowerment, we are committed to our diversity, equity & inclusion efforts

Food Puns - this one is kind of a big dill if you haven't already noticed. We even have some punny meeting room names!
Flexible Hybrid Approach
At HelloFresh, we know that flexible work arrangements are essential in enabling you to do your best work, while balancing your personal and life needs. Offering remote work flexibility, along with the opportunity to interact and collaborate in the office are all a part of creating a great employee experience.
To meet these needs, we are pleased to provide Flexible Hybrid work. Flexible Hybrid is a people-first approach that is based on choice, trust, personalization, and empowers teams to choose when and how often they work from the office and work from home, in addition to team days and company days. This means a minimum of 2 days in office per week, with most teams in office between 2-3 days a week.
Working Conditions
It's no surprise that as a food company, we use many ingredients that may be considered common allergens (i.e. peanuts, tree nuts, milk, etc.). Whether this role is based out of our headquarters or one of our distribution centers, it is possible that you may be exposed to such allergens in this role. If you have any concerns with being exposed to any particular food ingredients, including meat, please disclose this during the hiring process.