Area Manager, RTI Warehouse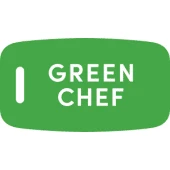 Green Chef
Sales & Business Development
Goodyear, AZ, USA
Posted on Thursday, October 19, 2023
HelloFresh's "Ready-to-Eat" brand "Factor", is looking for an Inventory Supervisor to manage the day-to-day functions of the inventory department including supervising the work in process (WIP) inventory of semi-finished goods, subassemblies, or "sub-recipes". This includes management of all product movements and their respective transactions, replenishments, inventory-related projects, researching and reconciling inventory discrepancies.
Position Responsibilities
Manage the movement of goods in a timely manner while ensuring first expiry, first out as well as safety measures like two-person moves
Utilize the "Holding Cooler / Return to Inventory (RTI)" layout, and communicate shortages to minimize food waste. Include the proper storage, labeling practices, in accordance with warehouse plans.
Ensure the optimal inventory levels of WIP inventory are maintained to fulfill daily sales needs
Provide timely service to the kitchen and production departments while minimizing warehouse impacts like labor, waste and quality
Develop and motivate your team to solve day-to-day operational issues and reach short- and long-term performance goals
Assist with year-end audit and inventory counts as needed
Deliver effective change leadership while driving business changes and minimizing people impact
Communicate and collaborate cross-functionally
Build people capability through effective employee relations, hiring, training, and communication for front-line hourly personnel and inventory team members
Maintain the inventory system to aid in production scheduling
Maintain all housekeeping and safety standards and training
Identify and execute productivity opportunities to help facility meet annual operating plan
Complete other projects and duties as assigned
You will have a regular presence on the floor and occasionally lift up to 40 lbs
You may require off-shift and weekend work
You Are…
Detail Oriented
Experienced lean and continuous improvement
Flexible and reliable in covering scheduled shifts that support 24/7 production operations
Excellent with your communication skills
Able to multi-task and prioritize tasks
Self-directed and motivated for finding the most important problems to solve in the facility
You have...
Two or more years of experience with warehousing, production, or culinary departments.
A proficiency in data entry, calculations, and inventory management detail
Food industry experience is a plus!
Your experience with supervising front line staff in a performance-driven, challenging environment
Experience working with Google Suite and Microsoft Office
Strong leadership skills with the ability to get results through mentoring others, effective coaching, leading a team-based approach to decision-making