Area Manager, Fulfillment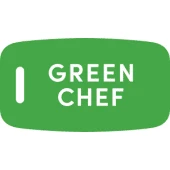 Green Chef
Sales & Business Development
Goodyear, AZ, USA
Posted on Thursday, October 19, 2023
Job Description:
Factor_ a brand of HelloFresh is seeking and Fulfillment Supervisor. As the Fulfillment Supervisor at Factor you will be a key member of the HelloFresh operations team. This position will report to the Fulfillment Manager. The Fulfillment Supervisor will take a hands-on approach and leadership throughout production and fulfillment. We're searching for someone who is excited to build something extraordinary and share it with the world!
You will …
Oversee the strategic operations within the functional areas of receiving, shipping, fulfillment, storage/distribution of goods, and logistics.
Direct activities and provide coaching and guidance to associates and leads.
Work alongside and with the team, providing guidance as needed to ensure maximum productivity.
Work with Management to complete the given directives of the Company.
Responsible for ensuring compliance with all safety, GMP and SQF policies/procedures, as well as adherence to PPE/hygiene policies.
Manages the department engaged in essential warehouse functions (receiving, shipping, and distribution) to ensure high productivity and high technical integrity.
Performing internal audits.
Create and implement processes and procedures.
Relay quality philosophy to all warehouse personnel.
Interact with procurement to ensure adequate supply of all inventory and ingredients.
Addressing nonconformities from previous internal and external audits.
Following-up on and closing pending preventive and corrective action requests.
Ensuring that documentation and design controls are appropriate for organization.
Assisting the management team and provide support as necessary.
Provide all employees with necessary tools, proper training and corrective direction.
You are...
A Leader: train and develop a large group of employees
Performance Manager of warehouse employees
Problem Solver/Analytical
Detailed Oriented and Results Driven
Communicator: speak to employees with tact and diplomacy
Time Manager: tracking/monitoring production and maintaining productivity
Technical: computer literacy to input information into the computer
Able to take direction and relay information to employees
At a minimum, you have...
Associate's degree or related management work experience.
At least 5 years of work experience in a warehouse, should be combined with a demonstrated track-record of accomplishments as a supervisor, and with satisfying customers in technology-driven, developing companies.