Production Supervisor (Evening Shift)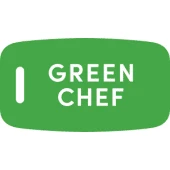 Green Chef
People & HR, Operations
Mississauga, ON, Canada
Posted on Wednesday, October 18, 2023
Shift: Rotating (Wed to Sat / Thurs to Sun) - 4:30 pm to 2:30 am
Location: Laird Rd,. Mississauga, ON
About the Role
We are looking for a full-time Production Supervisor at our Laird Distribution Center. You will report to the Plating and fulfillment Manager and will be responsible for overseeing our Plating and Fulfillment processes and scheduling as well as ensuring product is shipped out on time, including adhering and ensuring to quality standards. The ideal candidate is a curious, analytical, and process driven problem-solver.
What you will be doing:
Create weekly production documents for staging and production
Ensure plans for Plating and Fulfillment are executed and that all issues are communicated and tracked.
Drive customer experience through low error rates on plating adherence, fulfillment pick accuracy and ship out time.
Along with the rest of the Plating and Fulfillment team, build and implement production cost techniques that can be applied in production tasks and assembly.
Monitor Plating and Fulfillment plan, start-times, dismissal times and additional daily activities.
Maintain high standards of Good Manufacturing Procedures and housekeeping in the production facility to ensure a safe work environment.
Use designated technology to assure quality/accuracy of shipped product as well as efficient customer service.
Review customer error calls relevant to Plating and Fulfillment to measure & track quality, accuracy, and pick metrics along with identifying error trends to improve defined metrics
Conduct daily 5S, process, and facility readiness checks
Work in compliance with OH&S acts and regulations.
Use personal protective and safety equipment and clothing as directed by the employer and report workplace hazards and dangers to the supervisor or employer.
Other duties as assigned
At a minimum, you have:
Bachelor's degree or related management work experience.
2-3 years of experience managing production within the Food & Beverage industry; preferably at fulfillment/distribution center
Quantitative and analytical experience – must have proficiency using MS Excel and G-Suite Apps.
Leadership: Provide guidance and direction to the production lines.
Innovative: Think of creative and efficient solutions to problems others may take for granted.
Ownership: Take pride in what you do. Treat the process as if it is your own.
Time Management: Understand process flow and prioritize accordingly.
Proactive, ambitious, and assertive: you think beyond the scope of a given assignment.
Self-Motivated: Desire to learn responsibility through hard work and integrity.
Entrepreneurial with a strong attitude towards getting things done.
What you'll get in return:
Competitive salary and health benefits

75% discount on HelloFresh or Chefs Plate weekly box subscription

High impact work to help feed thousands of families in Canada

Opportunity to learn and grow

Work with a hard-working and supportive team
Working Conditions:
It's no surprise that as a food company, we use many ingredients that may be considered common allergens (i.e. peanuts, tree nuts, milk, etc.). Whether this role is based out of our headquarters or one of our distribution centers, it is possible that you may be exposed to such allergens in this role. If you have any concerns with being exposed to any particular food ingredients, including meat, please disclose this during the hiring process.
If this sounds like you, please click the "Apply Now" button. If this role doesn't quite match what you're looking for, but you'd like to know more about joining the HelloFresh team, please visit our Jobs page to view our other vacancies. We'd love to hear from you!
#JD1003