Maintenance Technician III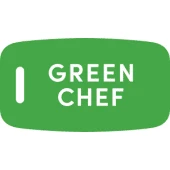 Green Chef
Irving, TX, USA
Posted on Wednesday, October 18, 2023
Come see what's cookin' at HelloFresh!
At HelloFresh, we want to revolutionize the way we eat by making it more convenient and exciting to cook meals from scratch. We have offices all over the world and we deliver delicious meals to millions of people.
We are the industry leader in meal-kit subscription services and we're growing all the time. We have distinct meal-kit services that cater to everyone with the most menu variety in the market, which allows us to reach an incredibly wide population of people.
The HelloFresh team is diverse, high-performing, and international, and our work environment is an inspiring space where you can thrive as a result.

Job Description:
As a Maintenance Technician, you will be responsible for the general maintenance and repairs of our building, grounds, and equipment. You will ensure that the facility is maintained at a high level, general cleaning is performed in a timely manner when needed, and safety standards are upheld.
You will…
Shift - Sunday - Wednesday or Wednesday - Sunday; Day or Night

Maintain and repair complex machinery (conveyor system, HVAC equipment, scanners, automatic doors, Dock doors, etc.)

Maintain and repair production equipment as needed.

Monitor equipment and perform troubleshooting for problems and breakdowns.

Maintain and repair facilities including basic carpentry, plumbing, and electrical systems.

Provide recommendations to repair or replace poorly functioning equipment.

Efficiently prioritize repair schedule to ensure an uninterrupted production schedule.

Conduct regular facility inspections.

Assist personnel as needed. Communicate regularly with personnel to ensure that repairs and maintenance needs are met and coordinated with production schedules.

Keep management informed of area activities and of significant concerns. Report major concerns or significant problems.
You are…
Mechanically-inclined: you've always had a knack for fixing things and a natural curiosity about how things work; you enjoy taking things apart only to put them back together and are extremely comfortable handling tools and materials

Programmatic: you're able to identify the system component that is causing the error, as well as the options available for resolving it and completing the task.

Bold: you're adventurous and have a true entrepreneurial spirit; you're not afraid to take calculated risks and constantly challenge the status quo

Agile: you roll with the punches and don't get overwhelmed easily; you have a track record of adapting quickly and driving results in fast-paced, hyper-growth environments

Problem-solver: you're a critical thinker who uses logic to identify alternatives, evaluate, and present approaches to solving complex problems while thinking in terms of contingency plans
You have…
5+ years general maintenance, troubleshooting, and repair experience within manufacturing/production plant

High school diploma or GED required, some college preferred

Qualified to handle electrical components, controls, and HVAC

Ability to read and interpret blueprints, manuals, and schematics

Strong mechanical and technical maintenance; able to operate power tools, PIT equipment, and service basic mechanical devices and functions safely and effectively

Versed in GMP/TPM/LEAN/OSHA with strong continuous improvement and project management

Exposure to ammonia, refrigeration, and/or PSM compliance systems

Comfortable working in cold environments with some areas of facility at 40⠁F

Efficient Microsoft Office (Excel, Word, Power Point) and Google app (Gmail, drive, sheets, etc.)

Ability to work nights, weekends and/or holidays
You'll get…
Competitive Hourly Wage & 401K company

match that vests immediately upon participation

$0 monthly premium and other flexible health plans effective first day of employment

75% discount on your subscription to HelloFresh (as well as other product initiatives)

Monthly birthday celebration

Company sponsored outings & Employee Resource Groups

Collaborative, dynamic work environment within a fast-paced, mission-driven company
It is the policy of HelloFresh not to discriminate against any employee or applicant for employment because of race, color, religion, sex, sexual orientation, gender identity, national origin, age, marital status, genetic information, disability or because he or she is a protected veteran.