Maintenance Associate (Evening Shift)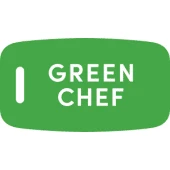 Green Chef
Mississauga, ON, Canada
Posted on Wednesday, October 18, 2023
About the Role
Job Title: Maintenance Associate
Location: HWY 403 & Dundas St W, Mississauga
Pay: $23.25/ hour
Shift: Rotating Tue-Sat, Wed-Sun: 4:30PM to 1AM
Job Overview
Reporting to the Facilities and Maintenance Manager, the Maintenance Associate is accountable for maintaining and ensuring that all building and production equipment and systems are operating safely, effectively and in compliance pursuant to safety regulations and company operating standards.
What you will be doing:
Ensure all production equipment and automation meets safety, food safety, and other applicable regulatory standards;
perform daily, weekly, and monthly preventive and/or predictive maintenance checklists, upkeep and calibrate general building (including racking, dock doors, waste management) and production equipment (conveyors, automation, case sealers, material handling equipment), leveraging relevant job plans, procedures, and manuals;
Maintain and repair distribution center racking, walkies, power trucks, dock doors and perform repairs in the facility for a clean and steady operation.
Manage tasks/work-orders on computer systems such as CMMS/GSheets
Train new hires according to the training plan for machine operation.
Conduct machine calibration and run-to-failure maintenance activities.
Perform regular facility inspections to ensure fire extinguishers, exits, emergency lighting and other safety features meet and/or exceed regulatory requirements; perform repairs as required
Support upgrades, replacements, overhaul and installation projects
Maintain department inventory, including Spare parts, Tools, Hardware and keeping records documented.
Update maintenance logs and ensure quality standards are maintained
Work in compliance with OH&S acts and regulations.
Use personal protective and safety equipment and clothing as directed by the employer and report workplace hazards and dangers to the supervisor or employer.
Other duties as assigned
At a minimum, you have:
Post-secondary Education in Mechanical or Electro-Mechanical Engineering Diploma or equivalent work experience
Willing and able to push, pull, and lift up to 50lbs
Has experience with standing for prolonged periods of time including regular bending, twisting and walking
Skilled in using basic hand tools, power tools and measuring tools
Ability to work calmly and effectively under pressure
Ability to work in fast-paced, deadline-oriented environment
Flexibility to work overtime, weekends, varying shifts and holiday work, as required
Willing and able to work in a refrigerated environment (0°C to 4°C)
Ability to communicate in English, both verbal and written
Basic knowledge of Microsoft Office Suite (Word, Excel, PowerPoint), Google Suite (Calendar, Gmail, Docs, Sheets) and video conferencing (Hangouts, Google Meet)
What you'll get in return:
Competitive salary and health benefits

75% discount on HelloFresh or Chefs Plate weekly box subscription

High impact work to help feed thousands of families in Canada

Opportunity to learn and grow

Work with a hard-working and supportive team
Working Conditions:
It's no surprise that as a food company, we use many ingredients that may be considered common allergens (i.e. peanuts, tree nuts, milk, etc.). Whether this role is based out of our headquarters or one of our distribution centers, it is possible that you may be exposed to such allergens in this role. If you have any concerns with being exposed to any particular food ingredients, including meat, please disclose this during the hiring process.
If this sounds like you, please click the "Apply Now" button. If this role doesn't quite match what you're looking for, but you'd like to know more about joining the HelloFresh team, please visit our Jobs page to view our other vacancies. We'd love to hear from you!
#JD1003