Director of Engineering, Food Alliance (f/m/x)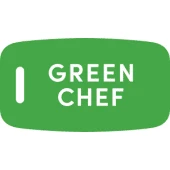 Green Chef
Berlin, Germany
Posted on Wednesday, October 18, 2023
The Food Alliance helps millions of HelloFresh customers in 17 countries (and growing) across the globe discover tasty and healthy food that they will love cooking and enjoy eating. This Alliance enables that by building great customer experiences across web, iOS, and Android - powered by scalable backend systems. Our team provides tools for internal users to plan the product offering for our customers. The Food Alliance has a variety of interesting product, design, and technical challenges. They shape the direction of new innovative products, scale up existing systems, and unify complex data workflows.
The role
As a Director of Engineering, you will lead a tribe that is at the backbone in our Food Alliance, enabling our backend systems to support the seamless customer experience in shopping journeys. Enable our system architecture to scale to support future rapid growth.
What you'll do
Own and drive software development globally within our business, balancing between short-term management of a large tech organisation and long-term vision.
Develop and influence strategies that have a direct impact on overall business key results.
Hire, inspire, manage, and grow a large engineering team, as well as be a leader of leaders and ensure engineers have growth opportunities in HelloTech.
Set and ensure the upholding of high standards and software engineering best practices that reliably scale technologies across 18+ markets and multiple brands.
Be part of the technology leadership team and help set strategy and goals across the Food alliance
Play a key role in ensuring the ongoing alignment of our technology with the overall business strategy for the company
What you'll bring
Strong Technical background e.g. - Ability to design and support distributed systems, deep-dive technical problems end-to-end (front-end and back-end systems).
Previous experience in a Consumer facing role with Mobile App and/or Web experience is required. Experience driving personalization solutions (audience segmentation, ML, AI) is a plus.
Proven track record of delivering key results that have a clear impact on achieving strategic business outcomes.
Experience leading a growing engineering organization through hiring & developing top talent and developing efficient organizational structures that can move at the speed of business. A successful candidate will have previous experience with Agile methodologies, with a focus on data-driven experimentation, lean thinking and trade-offs between quick iterations and long term system design strategies.
Ability to build effective and clear communication in a fast-growing engineering organization
Proven ability to influence others and facilitate agreement among stakeholders with different interests
What we offer
Comprehensive relocation assistance to move to Berlin plus visa application support if needed
Healthy discount on weekly HelloFresh boxes
Annual learning and development budget to attend conferences or purchase educational resources plus access to the HelloFresh Academy
Subsidised childcare with a professional nannying agency
Free access to Headspace, in-house gym and yoga classes
A diverse and vibrant international environment of 70+ different nationalities
Additional perks include: Free crash course in German, compensation for advanced external German classes, discounts for our neighbouring gym & Urban Sports Club, company events and parties, discount on our Convini vending machines
The chance to have a significant impact on one of the fastest-growing technology companies in Europe
#Food
Are you up for the challenge?
Please submit your complete application below including your salary expectations and earliest starting date.
After submitting an application our team will review this and get back to you within 5 business days.
For insight into our interview process take a look at our recent post here.