Warehouse Team Leader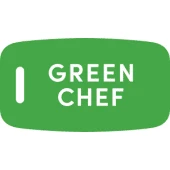 Green Chef
Administration
United Kingdom
Posted on Saturday, October 14, 2023
This role is responsible for supporting the Warehouse Shift Manager in overseeing the day-to-day operations of our warehouse facility. You will be responsible for leading a team of warehouse operatives, ensuring efficient and accurate handling of inventory and shipments. Your leadership and attention to detail will contribute to maintaining a well-functioning warehouse that supports our warehouse and distribution activities.
What You Will Be Doing:
Leading a team of Colleagues on the shift to ensure that the shift KPIs are met in full and on time
Assign tasks and responsibilities to team members, establish work schedules, and monitor their progress to ensure deadlines are met.
Oversee the receiving, inspection, and storage of raw materials, packaging supplies, and finished goods.
Dealing with day to day queries from Colleagues – liaising with HR and Training Teams as required.
Ensuring that Food Safety and Health & Safety standards are met and sustainably maintained.
Undertaking basic problem solving activities and escalating to the Warehouse Shift Manager where necessary.
Ensuring compliance with Standard Operating Procedures and Instructions.
Who You Are:
Proven experience in a warehouse supervisor or team leader role.
Strong leadership skills with the ability to inspire and motivate a diverse team.
Familiarity warehouse management systems (WMS) and other relevant software applications.
Good understanding of warehouse operations, inventory management, and order fulfilment processes.
Knowledge of safety regulations and best practices in a warehouse setting.
Attention to detail and commitment to accuracy in inventory management and order fulfilment.
What you will get in return:
● 70% off HelloFresh or Green Chef boxes
● Company pension scheme
● Gym membership
● Bupa private medical insurance (including dental & family cover options)
● Electric vehicle scheme
● Bippit account - financial support
● Free professional development and coaching memberships
● Mental health first aiders and an employee assistance programme
● Eye care scheme
● Cycle to work scheme
● Group Life Assurance
Location: Derby, DE21 7HW
Work Schedule:
The following shifts are available;
Sunday to Wednesday or Wednesday to Saturday - Days (7am - 7pm) *Rotation onto Days and Nights will start from October 2024 rotating every 3 months*
Wednesday to Saturday or Sunday to Wednesday - Nights (7pm - 7am) *Rotation onto Days and Nights will start from October 2024 rotating every 3 months*
Next steps: Your application will be reviewed and if successful, a member of the Talent Acquisition Team will be in touch within 2 weeks
You are required to cooperate with HelloFresh in all health and safety matters. You are responsible for ensuring you take reasonable care of your own health, and safety as well as others who may be affected by the work activities you undertake. You must report incidents immediately and actively raise health and safety-related concerns to your Line Manager.
If you are currently a HelloFresh employee, please make sure you have discussed your application with your Line Manager.