Quality Associate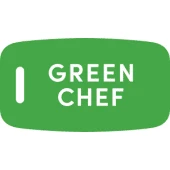 Green Chef
Quality Assurance
Phoenix, AZ, USA
Posted on Friday, October 13, 2023
This is a full-time position.
Rate - $17.50/HR
Shifts:
Front Half Days: Sun - Weds 6:30AM to 5:30PM
Back Half Days: Wed - Sun 6:30AM to 5PM
Front Half Nights: Sun - Weds 6:30PM to 5:30AM

The Food Safety associate coordinates activities of the Food Safety team. The Food Safety associate works alongside and with the team, stepping
in as needed to ensure maximum productivity. This position is under the direction of the Food Safety Manager/Assoc. Food Safety Manager. The
Associate is responsible for following and enforcing all safety, GMP and SQF policies/procedures, as well as adherence to PPE/hygiene policies, in
cooperation with the Lead and Manager. The Associate is required to ensure that the facility is maintained at SQF level of operation.
Essential Functions

Reasonable accommodations may be made to enable individuals with disabilities to perform the essential functions.

● Oversees and works with food safety lead and performs typical food safety tasks to support the production/warehouse team and the
entire facility up to and including internal audits, GMP enforcement, HACCP, allergen control, food defense and food safety
implementation as needed.
● Audits GMPs for different departments as needed and communicate when deviations are found
● Be trained on standard operating procedures (food safety, GMP, allergens, CCPs, food defense AND SQF policies /procedures, PPE /
hygiene policies) and practice at all times
● Coach all employees to follow Hello Fresh policies and procedures
● Support the sanitation team and cross train with the sanitation supervisor to learn chemical usage
● Perform ATP swabs if required by the department and should have working knowledge of environmental monitoring program
● Occasionally required to communicate with other departments such as Quality or Production to collaborate and solve problems
● Respectfully support and follow direction from lead or supervisor or management and completes tasks with minimum supervision.
● Responsible for following standard operating procedures (safety, GMP AND SQF policies /procedures, PPE / hygiene policies)
● Maintains the work area in a clean and orderly condition and follows prescribed safety regulations.
● Reports all food safety sanitation issues to an immediate supervisor
● Performs routine CCP verifications and instrument calibrations (scales/thermometer) to ensure instrument functions properly
● Aids in non-conformance identifications and CAPA analysis
● In the event of absence, it is associate's responsibility to communicate the essential tasks that need to be completed in his/her absence
Competencies
● Professionalism and fostering team cooperation for a large group of employees
● Results Driven and detail oriented
● Time Management: maintaining momentum and perform tasks to meet goals and deadlines
● Chemical knowledge
● Basic computer skills primarily utilizing Microsoft Office and Google Sheets
● Communications: expresses ideas and thoughts clearly and with tact and diplomacy.
● Ability to work in a fast paced environment.
● Ability to lift up to 50 lbs.
● Dependability: Should make sure absence is communicated during shift days and work is completed.
● HACCP knowledge preferred
Associate Responsibility

This position works alongside other department employees by coordinating work and resolving problems. The Food Safety Associate's
performance is evaluated by their leadership of the quality employees, productivity and prioritization of their designated team, quality/quantity of
information reported each shift, and ability to guide employee performance on the team.
Work Environment

While performing the duties of this job, the employee is in a manufacturing and assembly environment and is regularly exposed to cool and/or cold
temperatures (10º - 40ºF). The employee is possibly exposed to fumes or airborne particles, moving mechanical parts and vibration. The noise level
in the work environment and job sites can be loud.
Physical Demands

While performing the duties of this job, the employee is regularly required to stand, walk, stoop, reach and lift for a minimum of 10 to 12 hours
with or without reasonable accommodation. The employee is required to use hands to finger, handle, or feel objects and/or tools. The employee is
required to talk or hear with or without reasonable accommodation.
The employee must regularly lift and move up to 25 pounds, and occasionally lift and move up to 50 pounds with or without assistance. Specific
vision abilities required by this job include close vision and peripheral vision.
Position Type/Expected Hours of Work

This is a full-time position.
Travel
No travel is expected for this position.
Required Education and Experience
● High school diploma/GED and minimum 1 year of related experience
● HACCP certification and SQF knowledge preferred
Additional Eligibility Qualifications
● Must be at least 18 years old.
● Must be willing and able to work entire schedule as we cannot accommodate partial shifts or early/late arrivals.
● Must be able to count and have basic math skills (addition, subtraction, multiplication, division and fractions).
● Must be able to count and have basic math skills (addition, subtraction, multiplication, division and fractions).
● Must be able to have basic computer skills (data entry, Microsoft Office, Google Sheets)
Other Duties
Please note this job description is not designed to cover or contain a comprehensive listing of activities, duties or responsibilities that are required
of the employee for this job. Duties, responsibilities and activities may change or be supplemented at any time with or without notice.