Legal Counsel (16-month Contract)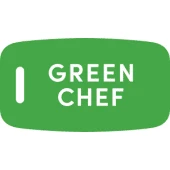 Green Chef
Legal
Toronto, ON, Canada
Posted on Friday, October 13, 2023
Job Title: Legal Counsel (Acting Head of Legal) (16-month Contract)
S'more about the team
This is a 16-month contract role covering maternity leave. Reporting to the Senior Director of Finance with dotted line reporting to US General Counsel, this role will provide support to the entire Canadian business with some cross-border North American work. The work is exciting, impactful and ever-evolving. This is nacho average lawyer role! This role provides the opportunity to be a generalist with a proactive, entrepreneurial and business-focused approach. You will solve complex legal issues facing the business, both locally and internationally, and mitigate legal risk. It's a unique opportunity to play a pivotal role in further developing the Canadian legal department.
Lettuce share what this role will be responsible for
Be responsible for the delivery of practical, timely and expert legal advice and guidance to the executive management team, heads of department and key internal and external stakeholders with respect to legal, risk and compliance issues related to the development and execution of HelloFresh's business strategy.
Represent HelloFresh Canada externally as the Data Privacy Officer (DPO) and internally in all compliance related matters (Global and local Compliance Committees). Develop, administer and oversee all aspects of HelloFresh's regulatory, privacy and anti-money laundering compliance programs, policies and procedures;
Responsible for the contracting life cycle for commercial and general business related contracting. Including but not limited to:

Add to our standardized template list for all departments by creating contracts, NDAs, T&C's, letters and more;
Prepare, review, and negotiate a variety of legal contracts and agreements on behalf of the business;
Maintain the RFP and contract library for the business

Be responsible for reviewing and resolving a range of commercial disputes and employment related matters where applicable
Engage and oversee work of external legal counsel, where appropriate
Work closely with the global legal and compliance teams to address risks facing the business
Oversee government relations activities, managing regulatory licensing and reporting requirements
Maintain up-to-date knowledge of recent laws and regulations and communicate to the wider team (conduct workshops as required)
Conduct legal research, as required, on a variety of different topics including but not limited to the Competition Act, the Consumer Protection Act, various Canadian privacy laws etc.
All other duties, as assigned
Sound a-peeling? Here's what we're looking for
You are an experienced lawyer (at least 5 years post qualification experience), ideally you have both legal firm and in-house experience representing early-stage technology and SaaS organizations
You have experience across various areas of law including but not limited to: general commercial, SaaS contracting, data privacy, litigation, employment, and real estate. Of benefit if you have experience with: intellectual property, licensing, mergers & acquisitions and other areas as assigned;
Experience working with or for an organization that has international entities and operations
Strong ability to collaborate cross-functionally
Deeply interested in how technology can shift and improve entire industries
Looking to participate in a rapidly developing company during an endured period of high growth
The type of person that thrives on change and new challenges
You have a JD/LLB in Canada and are in good standing with the Law Society of Ontario
You have a high degree of integrity, ethics, and professionalism
Let's cut to the cheese, this is why you'll love it here
Box Discount

- Amazing discounts on 1 box per week! 75% discount on weekly HelloFresh and Chefs Plate meal kits AND 50% off weekly Factor meal box

Health & Wellness

-

Health & Dental benefits from day 1, a Health Spending Account, and unlimited access to the Headspace app to meet your self-care needs.

Vacation & PTO

-

Time off is also an important part of self-care! We offer generous vacation and PTO to help you create a good work-life balance.

Family Benefits

- A parental leave top-up program for expectant parents

WFH Allowance

- A one time fund to help you set up or improve your home office

Growth & Development

- We support your career progression, provide development opportunities, and invest in your continued learning through our organization wide L&D fund

Work Hard & Have Fun

- From team socials to HQ Wellness Wednesdays, you'll have plenty of opportunity to experience the fun!

Diversity & Inclusion Initiatives

- With impactful ERG's like HelloChange and Women Empowerment, we are committed to our diversity, equity & inclusion efforts

Food Puns - this one is kind of a big dill if you haven't already noticed. We even have some punny meeting room names!
Flexible Hybrid Approach
At HelloFresh, we know that flexible work arrangements are essential in enabling you to do your best work, while balancing your personal and life needs. Offering remote work flexibility, along with the opportunity to interact and collaborate in the office are all a part of creating a great employee experience.
To meet these needs, we are pleased to provide Flexible Hybrid work. Flexible Hybrid is a people-first approach that is based on choice, trust, personalization, and empowers teams to choose when and how often they work from the office and work from home, in addition to team days and company days. This means a minimum of 2 days in office per week, with most teams in office between 2-3 days a week.
Working Conditions
It's no surprise that as a food company, we use many ingredients that may be considered common allergens (i.e. peanuts, tree nuts, milk, etc.). Whether this role is based out of our headquarters or one of our distribution centers, it is possible that you may be exposed to such allergens in this role. If you have any concerns with being exposed to any particular food ingredients, including meat, please disclose this during the hiring process.