Human Resources Business Partner (Night Shift)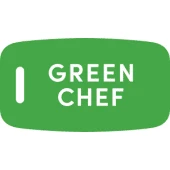 Green Chef
People & HR
Goodyear, AZ, USA
Posted on Friday, October 13, 2023
HR Business Partner (Night Shift)
As the HR Business Partner, you will play an important role at HelloFresh, bringing objectivity to the team and value to the business by working with the leadership team at our distribution center. You will implement the strategic direction, improve performance through people and build a compelling work environment with an emphasis on engagement for our night shift. With a passion for the business, you will quickly learn its rhythm, how it functions and how operations must ebb and flow to delight our customers. Primary responsibilities will be focused on building/applying our HR Business Partner and Center of Excellence models to provide an outstanding employment experience for our teams. You will report to the Senior Manager at our Factor distribution center.
**This role will be onsite based out of our Factor distribution center for the following shift: Weds-Sat from 3pm-1:30am
What you'll do...
Build solid relationships with each of your functional leaders, serving as the main point of contact for HR Generalist support to our Factor Goodyear, AZ distribution center.
Be the main HR contact for functional leaders up through Director-level, their teams (< 1,000 associates on the floor) and collaborate with members of the Senior Leadership Team.
Be a role model leader and an advocate of change, building organizational trust and promoting a positive workplace culture, partnering and communicating with leadership on trends.
Provide guidance to team members regarding employment issues in such areas as policy and procedure interpretation/application, coaching and corrective action, leaves of absence, development plans and terminations.
Review, interpret, administer and ensure compliance with federal, state, and local employment laws, and company policies and procedures partnering with Employee Relations and legal on any agency charge responses.
Work with leaders to create and maintain workforce staffing plans. Support recruiting efforts in partnership with the Talent Acquisition COE to ensure that well-vetted, diverse, and motivated workers are hired; minimize turnover.
In partnership with the Senior Manager, support the implementation and execution of all benefits and compensation policies, procedures, programs and communication. Provide guidance on benefits and compensation strategy planning and administration.
Lead plans for client groups by developing programs and services to increase employee engagement, retention and job satisfaction.
Support the performance management process and provide guidance to leaders on their employee reviews and evaluations. Provide training and consultation.
Develop relationships across the organization to strengthen HR involvement.
You'll bring...
Bachelor's degree.
6+ years' of experience in a Human Resources Business Partner role preferably with experience in a high growth, distribution center environment or field environment.
Creative solutions and use of data to improve efficiency in a production-focused, operational environment.
A successful track record in change management and use of HR Business partner model to transform operations through collaboration.
A collaborative leadership style with the ability to partner with and liasae with business leaders and build high functioning teams.
Experience with federal, state and local employment laws.
Develop an employee and labor relations strategy focused on building primary competencies to promote employee engagement.
Bilingual Spanish speaking preferred.
You'll get…
Competitive salary, 401k with company match that vests immediately upon participation, and company equity plan based on role.

Generous PTO and parental leave of up to 16 weeks.

Comprehensive health and wellness benefits with options at $0 monthly, effective first day of employment.

Tuition reimbursement for continuing education.

Up to 75% discount on subscriptions to HelloFresh meal plans (HelloFresh, Green Chef, Everyplate, and Factor_).

Access to 6 different Employee Resource Groups (ERGs) including those for minorities, women, veterans, parents, and LGBTQ+.

Inclusive, collaborative, and dynamic work environment within a fast-paced, mission-driven company that is growing exponentially year over year.