Supply Chain Internship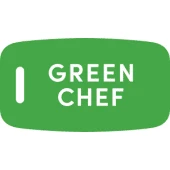 Green Chef
Operations
Amsterdam, Netherlands
Posted on Thursday, October 12, 2023
HelloFresh has been recognized as the #7 Best Place to Work in the list of Multinationals 2023 by Great Place to Work Netherlands! 🎉 Check out our amazing team and office here and learn more on our socials On LinkedIn and Instagram! Ready to join our team?
🍋 This is how you'll change the way people eat forever
For our ambitious and fast-growing Process Excellence team in Amsterdam, we are looking for a Supply Chain Intern from February/March 2024 for 5 - 6 months.
During this internship, you will be supporting the team in making sure that HelloFresh can deliver faster and deliver better products to our customers, but also make HelloFresh an even better place to work for its employees. Based in our Amsterdam office you will be supporting the Operational Excellence Project Managers in process optimization projects throughout HelloFresh, engage in incident management and identify core problems within issues to make recommendations based on business cases and analysis. This is a unique opportunity to learn and gain experience in a growing business that is leading the way in the food industry.
🥑 This is how you'll make an impact
Create value stream maps for the most relevant processes in our Operations and/or support the operational teams in detailed process mapping, based on shadowing stakeholders.
Identify the happy flows and non-happy flows of our main core processes.
Highlight the most important process inputs and understand where there is an opportunity for standardization or optimization.
Assess the maturity and stability of the mapped processes, identify improvement opportunities and prioritize them with your stakeholders.
Develop a project plan for the initiatives you are currently in charge and manage the timelines with your stakeholders.
Help teams in setting the right process performance metrics and analyze them in order to identify improvement opportunities.
Support Operational Excellence Project Managers in building business cases or in any extensive process analysis.
Create governance systems and document all main changes performed.
🍉 These are the ingredients you'll bring to the team
You enjoy being part of a dynamic business and like to leave your mark by significantly improving HelloFresh's supply chain.
You are comfortable working with stakeholders from different departments, and driving them to achieve your plans and objectives.
You have experience in value stream mapping, and knowledge of BPMN visual modeling language.
You are familiar with Lean Six Sigma tools and methodologies and you have gained experience in applying them in order to analyze process bottlenecks.
You have excellent analytical skills to find the core problems and have experience in data analysis in Excel (SQL and knowledge of DWH are a plus).
You also like working with colleagues from different teams whilst also being able to work well independently.
Problem solving and thinking in solutions comes naturally to you, you have a passion for process improvement and you are not afraid to take ownership.
You're willing to travel 2x/week to our Distribution Center or one of our Hubs when necessary, according to your project needs.
You're in your final year of studies in the field of Supply Chain Management, Business Management, Industrial Engineering & Management or a related field.
Moreover, you are fluent in English.
Please note for this internship we cannot accommodate research theses.
🥕 This is our recipe
Freedom to initiate, execute and implement your own ideas.
Lots of learning and development opportunities.
10 holidays based on 40 hours per week for 6 months.
A hybrid work setup.
Reimbursement of travel expenses to the office .
A discount on your weekly HelloFresh and/or Green Chef box.
Our FreshEnergy program including bootcamp, yoga, boxing, Headspace subscription, a collaboration with OpenUp for your mental wellbeing, webinars and other events.
Healthy lunches, fruit and snacks in the office .
Discount on your ClassPass subscription, and a discount for your gym membership via High Five Fitness Network.
And of course, you'll get a compensation of 500 EUR gross per month, based on a 40-hour work week.
🍍 Hungry for more?
Apply with your CV and a strong motivation to join us (In English please).
If we see a match, you'll have a video call with one of our recruiters to share more about what you can bring to the team.
Are both sides still positive? Then we proceed to the assessment stage to assess key skills required for the job.
Next up is an in-person interview with the hiring team to get to know you better and dive into more detail of your skills and how you are going to make an impact.
#FreshTalent