Inventory Manager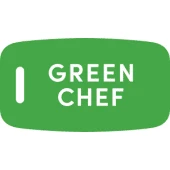 Green Chef
Goodyear, AZ, USA
Posted on Thursday, October 12, 2023
Job Description:
Factor_ a brand of HelloFresh is seeking an Inventory Manager who will be responsible for daily inventory processes, reporting, and control for the Distribution Center.
You will...
Manage inventory integrity
Measure inventory transaction integrity accuracy while providing feedback to the operations and fulfillment teams
Develop and execute daily, weekly, and monthly action plans that increase inventory accuracy and reduce inventory discrepancies
Own the compliance and consistency for policies and procedures surrounding Inventory Control
execute cycle counts as described in each area of the facility
maintain inventory handling procedures within the facility
Collaborate with operations on procedures and processes surrounding warehouse management system inventory locations
Identify root causes of inventory discrepancies through cause and effect analysis
Participate in cross-functional projects impacting inventory
Establish and maintain effective relationships with other management staff, employees, and the general public
Promptly communicate all safety related issues and concerns
Effectively lead and manage Inventory and Produce Supervisory team
Carry out supervisory responsibilities in accordance with the organization's policies and procedures
Evaluate team productivity and accomplishments
Build and manage a cohesive team that can work together under short timelines and ambiguous circumstances
Any and all other functions as determined by management
At a minimum, you have...
Bachelor's Degree, preferred
3-5 years supervisory experience in a Distribution or Manufacturing environment
3-5 years experience in Inventory Management, with the proven ability to show improvement in a continually developing environment
Experience with Warehouse Management Systems (WMS)
Strong leadership skills and ability to thrive in a collaborative, fast-paced, high-energy, and highly team-oriented environment
Ability to positively motivate and coach staff to achieve high-quality results
Excellent problem solving skills
Strong interpersonal communication (verbal and written) and collaboration skills
Demonstrated success working in a team environment on multiple projects with changing priorities with the ability to work both on a team (as a member and/or leader) and independently to deliver results
Experience implementing a wide range of change management and process improvement activities, based on broader organizational goals
Physical Demands:
Ability to lift 50 pounds regularly
Ability to stand for prolonged periods of time
Regular stooping, squatting, bending, twisting, and walking
Working Conditions:
Combination of warehouse and office environment
Must be able to withstand temperatures ranging from 45 degrees Fahrenheit to -20 degrees Fahrenheit