Influencer Marketing Internship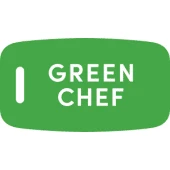 Green Chef
Marketing & Communications
Amsterdam, Netherlands
Posted on Thursday, October 12, 2023
HelloFresh has been recognized as the #7 Best Place to Work in the list of Multinationals 2023 by Great Place to Work Netherlands! 🎉 Check out our amazing team and office here and learn more on our socials On LinkedIn and Instagram! Ready to join our team?
🍋 This is how you'll change the way people eat forever
For our ambitious, fast-growing team in Amsterdam, we are looking for an Influencer Marketing Intern from January/February 2024 for 5-6 months.
Working in the Online Marketing team, you will work closely with the Influencer Marketing team and the global teams to drive growth in the Benelux region throught running campaigns in Influencer Marketing, Paid Social and cross-channel campaigns. For influencer marketing, you will be working on full execution of unpaid collaborations with influencers in line with our brand values from A to Z. You'll help manage our day-to-day marketing activities and deliver great campaigns & content.
Tessa de Jongh, hiring manager and Team Lead Online Marketing: "If you have always wanted to get a taste of how it is to work with influencers, this is the internship for you! You will have lots of room for your creativity and ideas".
🥑 This is how you'll make an impact
Managing the full execution of unpaid collaborations with influencers who are in line with our brand values from A to Z. Supporting influencer marketing projects, like campaigns and influencer briefs.
Supporting the full execution of paid collaborations with influencers who are in line with our brand values by briefings, planning and evaluation.
Collaborating with influencers, agencies, and internal markings teams.
Supporting the research, planning, and implementation of strategic online marketing campaigns.
Finding opportunities for existing channels and cross-channel campaigns, and also keeping an eye on social media/marketing trends and developments to give input on our marketing strategy/improvements.
🍉 These are the ingredients you'll bring to the team
We are looking for someone who has good knowledge of the Benelux market and is in the last phases of their marketing, media, or communication bachelor, master's degree or has recently completed it.
You have strong organizational skills and can manage multiple tasks in a short period of time without stress getting the better of you. Never a dull moment at HelloFresh!
You think before you act, have a can-do mentality, pay attention to detail, and are keen to achieve great results. You will be working with many stakeholders in the Benelux, so we are looking for someone who is collaborative and has strong communication skills.
Excel, analysis, and budgets are core business for you,
You are fluent in English and Dutch, French is a plus.
Please note for this internship we cannot accommodate research theses. Please look out for other internship opportunities.
🥕 This is our recipe
Freedom to initiate, execute and implement your own ideas
Lots of learning and development opportunities
10 holidays based on 40 hours per week for 6 months
A hybrid work setup
Reimbursement of travel expenses to the office
A discount on your weekly HelloFresh and/or Green Chef box
Our FreshEnergy program including bootcamp, yoga, boxing, Headspace subscription, a collaboration with OpenUp for your mental wellbeing, webinars and other events
Healthy lunches, fruit and snacks in the office
Discount on your ClassPass subscription, and a discount for your gym membership via High Five Fitness Network
And of course, you'll get a compensation of 700 EUR gross per month, based on a 40-hour work week
🍍 Hungry for more?
Apply with your CV and a strong motivation to join us (In English please)
If we see a match, you'll have a video call with one of our recruiters to share more about what you can bring to the team.
Are both sides still positive? Then we proceed to the assessment stage to assess key skills required for the job.
Next up is an in-person interview with the hiring team to get to know you better and dive into more detail of your skills and how you are going to make an impact.
Lastly you'll have a conversation with someone from our Leadership team
#FreshTalent