Food Safety & Quality Assurance Manager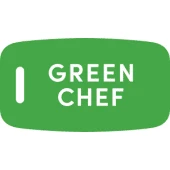 Green Chef
Quality Assurance
Sydney, NSW, Australia
Posted on Thursday, October 12, 2023
Job description
Based in our Auckland Distribution Centre, we are looking for a Food Safety and Quality Assurance Manager to join our growing team.
We are looking for an ambitious, high-spirited professional with both the quantitative and qualitative analytical background to oversee food business compliance, optimize upstream and downstream supply chain operations and ensure our Distribution Centre meets both HelloFresh and BRCGS standards.
You will…
Be the FSQA point of contact for the site quality manager of our Distribution Centre with regards to conformance to HelloFresh standards, BRCGS Storage and Distribution requirements and NZ Food Safety regulations,
Be responsible for the organisation of internal, BRC and safety audits/ inspections,
Collaborate with the Distribution Centre teams and ensure the accuracy and maintenance of the site quality documentation (e.g. PRPs, SOPs and specific monitoring records),
Be the FSQA point of contact for the global Food Safety team for projects impacting the Distribution Centre and be accountable for the implementation of these projects at the local level,
Be responsible for the Root Cause Analysis activities arising from internal audits/ near misses/ customer complaint resolutions,
Be accountable for the implementation of the corrective and preventative actions as well as for the monitoring of their sustainability,
Facilitate the organisation of relevant Quality Assurance training programs across operational teams, to maintain compliance to food safety, quality and regulatory requirements,
Provide technical guidance and support to Product Operations team ensuring quality and food safety risks are promptly identified and assessed,
Work with the Marketing team in review and approval of marketing partnerships,
Regularly analyse customer complaint trends in ingredient quality and packaging to identify opportunities for improvement within the supply chain,
Manage the rollout of consistent quality control checks and processes at the HelloFresh distribution centre,
Drive continuous improvement initiatives and coordinate sharing of information and best practice across geographies,
Build effective relationships with relevant internal (both local and global) and external stakeholders.
You have/ are...
Demonstrated experience (3 years minimum) in a Quality management role, preferably in FMCG,
Demonstrated experience (2 years minimum) in managing a team in an operational environment,
Sound understanding of Quality Management Systems,
Possess excellent planning, prioritisation, and organizational skills to manage competing priorities,
Show clear ability for succinct and to the point communication,
Demonstrated experience in developing, implementing, and maintaining compliance to GFSI standards as well as MPI Food Safety & Biosecurity requirements,
Experience in performing audits,
Highly organised with a supreme attention to detail,
Energetic, enthusiastic, committed and with a can-do flexible attitude, available to be on- call during weekends if required,
Proactive, ambitious, and assertive: you take ownership of your work and think beyond the scope of a given assignment,
A role-model of our HelloFresh values and the Food Safety & Quality vision.
What you will get in return...
The chance to have a significant impact on one of the fastest-growing global technology companies in an exciting growth phase.
Significant reduction on our meal kits, 70% off from your first day
Flexible working arrangements.
Flat hierarchies, constant learning and driving personal growth.
Free access to Headspace.
HelloFresh Academies - monthly internal learning & development
A diverse and vibrant international environment.
Start Date: Immediately available – can wait a notice period.
Duration: Full-time role. You must have the right to work full-time in New Zealand.
Location: Mt Wellington, Auckland.