Director of Engineering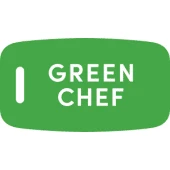 Green Chef
Toronto, ON, Canada
Posted on Thursday, October 12, 2023
About HelloFresh:
At HelloFresh, we want to change the way people eat forever by offering our customers high quality food and recipes for different meal occasions. Even after celebrating our 10-year
anniversary, we continue to see this mission spread around the world and beyond our wildest dreams. Now, we are a global food solutions group and the world's leading meal kit company, active in 18 countries across 3 continents. So, how did we do it? Our weekly boxes full of exciting recipes and fresh ingredients have blossomed into a community of customers looking for delicious, healthy and sustainable options.
The HelloFresh Group now includes our core brand, HelloFresh, as well as: Green Chef, EveryPlate, Chefs Plate, Factor_, and Youfoodz. HelloFresh has expanded rapidly as a technology organization. As part of scaling as an engineering team, we've created a Foundations Alliance to be responsible for unleashing developer productivity across the company. We do so by building the tools, services, systems, and infrastructure that teams across the company (and in turn, HelloFresh customers) use on a daily basis. We are building platforms (cloud, mobile, design systems) for engineers to be able to quickly innovate while providing operational safety, security, and best practices out of the box.
About the Team
Our TAM Expansion team aims to grow our global footprint by launching our core products in different markets and expanding our offerings through multiple brands and verticals. We are a globally-distributed team working together on 7+ brands in 15+ countries. There are lots of other exciting projects on the go, so if you are passionate about taking on challenges like this, join us!


What you'll do
Lead the tribe which has the aim to empower HelloFresh businesses to convince more customers to try, recommend or return to our products.
Lead 3 to 5 engineering managers.
Hire, inspire, manage, and grow cross-functional engineering teams, ensuring every engineer has adequate growth opportunities.
Work with product and design partners to identify the business areas where their teams can add value, and drive the team to deliver success in these areas
Provide valuable and timely feedback to your team, and manage the performance of your organization.
Set and ensure the upholding of high standards and software engineering best practices for quality, scalability and customer focus.
Be part of the engineering leadership team and help set strategy and goals across multiple engineering teams.
Play a key role in ensuring the ongoing alignment of our technology with the overall business strategy for the company.


What you'll bring
You have solid experience in building customer-facing products at scale and managing multiple engineering teams and individual contributors.
Relevant engineering experience managing engineering managers in a fast paced dynamic environment.
A strong technical background, demonstrated in past engineering leadership roles with a clear impact towards achieving business goals.
Strong architectural skills and the capacity to design flexible, resilient, and scalable distributed systems.
Demonstrable past experience with Agile methodologies, with focus on data-driven experimentation, lean thinking and quick iterations.
Proven track record of creative problem solving and the desire to create and build new processes.
Ability to build effective and clear communication in a fast growing engineering organization.
Proven ability to influence others and facilitate agreement among stakeholders with different interests


What we offer
Box Discount

- Amazing discounts on 1 box per week! 75% discount on weekly HelloFresh and Chefs Plate meal kits AND 50% off weekly Factor meal box

Health & Wellness - Health & Dental benefits from day 1, a Health Spending Account, and unlimited access to the Headspace app to meet your self-care needs.
Vacation & PTO - Time off is also an important part of self-care! We offer generous vacation and PTO to help you create a good work-life balance.
Family Benefits - A parental leave top-up program for expectant parents
WFH Allowance - A one time fund to help you set up or improve your home office
Growth & Development - We support your career progression, provide development opportunities, and invest in your continued learning through our organization wide L&D fund
Work Hard & Have Fun - From team socials to HQ Wellness Wednesdays, you'll have plenty of opportunity to experience the fun!
Diversity & Inclusion Initiatives - With impactful ERG's like HelloChange and Women Empowerment, we are committed to our diversity, equity & inclusion efforts
Food Puns - this one is kind of a big dill if you haven't already noticed. We even have some punny meeting room names!
Flexible Hybrid Approach
At HelloFresh, we know that flexible work arrangements are essential in enabling you to do your best work, while balancing your personal and life needs. Offering remote work flexibility, along with the opportunity to interact and collaborate in the office are all a part of creating a great employee experience.
To meet these needs, we are pleased to provide Flexible Hybrid work. Flexible Hybrid is a people-first approach that is based on choice, trust, personalization, and empowers teams to choose when and how often they work from the office and work from home, in addition to team days and company days. This means a minimum of 1 day in office per week (or 4 days per month), with most teams in office between 2-3 days a week.