Area Manager II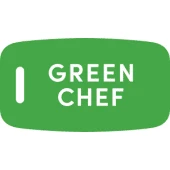 Green Chef
Sales & Business Development
Phoenix, AZ, USA
Posted on Thursday, October 12, 2023
Area Manager II, Hello Fresh Phoenix, AZ
Allocate duties and monitor activity and workflow to ensure that all warehouse production deadlines are met.
Essential Functions
Reasonable accommodations may be made to enable individuals with disabilities to perform the essential functions.
Confer with Warehouse Managers and fellow supervisory team throughout distribution center to ensure coordination of all warehouse activities
Coordinate with production team to ensure all organizational systems are functioning efficiently
Oversee organization and staging of product for meal kits, ensuring sufficient product is always on hand
Oversee organization and staging of bundling for meal kits, ensuring sufficient product is always on hand
Oversee production and flow of outbound kits, ensuring accurate carrier pickup
Maintain timely updates of productivity throughout shift, promptly communicating any deviations from plan
Monitor proper use and safe handling of distribution equipment
Monitor weekly scheduling of team leads and team members
Ensure compliance with food safety guidelines, production processes are properly executed, and items produced comply with stringent GMP guidelines
Identify and address GMP violations
Timely completion of Team Lead Evaluation Checklists
Communicate all staffing concerns with Warehouse Distribution Manager
Promptly communicate all safety related issues and concerns
Any and all other functions as determined by management
Supervisory Responsibility
Supervise and effectively lead warehouse food production team leads and team members
Work Environment
Temperature controlled warehouse environment
Must be able to withstand temperatures ranging from -20 degrees Fahrenheit to ambient room temperature
Physical Demands
Ability to lift 50 pounds regularly
Ability to stand for prolonged periods of time
Regular stooping, squatting, bending, twisting, and walking
Position Type/Expected Hours of Work
This is a full-time position. Days and hours of work are varied according to shift and production schedule. The employee is expected to work no less than the designated 40 hour work week. Significant weekend work depending on production schedules.
Travel
None
Required Education and Experience
High School Diploma ( or equivalent) & Bachelor's Degree required
2+ years supervising in a food distribution or food production facility
HACCP certification (preferred)
SQF certification (bonus points)
Other Duties
This job description is not designed to cover or contain a comprehensive listing of activities, duties or responsibilities that are required for this job. Duties, responsibilities and activities may change at any time with or without notice.