Senior Planning Associate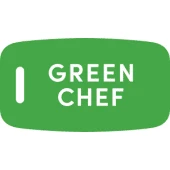 Green Chef
Grand Prairie, TX, USA
Posted on Wednesday, October 11, 2023
Senior Fulfillment Planning Associate
Location: Grand Prairie, TX
Reports to: Fulfillment Planning Manager
Come see what's cookin' at HelloFresh!
At HelloFresh, we want to revolutionize the way we eat by making it more convenient and exciting to cook meals from scratch. We have offices all over the world and we deliver delicious meals to millions of people.
We are the industry leader in meal-kit subscription services and we're growing all the time. We have distinct meal-kit services that cater to everyone with the most menu variety in the market, which allows us to reach an incredibly wide population of people.
The HelloFresh team is diverse, high-performing, and international, and our work environment is an inspiring space where you can thrive as a result.
Job Description
The Fulfillment Planning team plays a central role in maintaining efficient Operations and delivering for our customers in a high-growth environment. Our Planning Analysts are responsible for generating the production plans for all U.S. distribution centers. We are looking for leaders with strong analytical and dive-deep skills who can partner effectively with other leaders across functions to solve problems and execute high-level network decisions on a daily basis.
Job Responsibilities
Work alongside other members of the Fulfillment Planning team to create daily production plans
Track progress to and deviations from the plan, assist with problem-solving and root cause analysis
Assess and identify potential Operational risks; communicate risks and plan changes to business stakeholders including Procurement, Logistics, HR and Operations leaders
Utilize production planning tools and track performance to ensure the successful execution of production plans
Contribute to the continuous improvement of Fulfillment Planning tools and processes
Report to the Fulfillment Planning Manager
Key Characteristics
Proven ability to adapt quickly in changing situations and to use data to drive the right results
Strong communication and collaboration skills to effectively develop cross-functional partnerships
Experience managing competing priorities and informing complex decision-making in an ambiguous environment
A commitment to professional integrity and ethics
Basic Qualifications
Bachelors or Associates Degree in Engineering, Mathematics, or Business/ Supply Chain preferred
Organizational, project management skills, attention to detail and accuracy
Excellent interpersonal, math, and written/verbal communication skills
Proficiency in Google sheets and/or MS Excel required (VLOOKUP, Pivot Tables, etc.).
[Preferred] 1 - 2 years of experience in positions that require analysis and influencing stakeholders using data interpretation
[Preferred] Experience within a distribution center, logistics, or manufacturing environment
Schedule
This is a full-time (40 hours, 5 days per week) role that requires working at least one weekend day. Possible schedules include:
Sunday - Thursday
Tuesday - Saturday
Exact days and hours worked are flexible.
Perks & Benefits
Competitive Salary & 401K company match that vests immediately upon participation
Generous parental leave of 16 weeks & PTO policy
$0 monthly premium and other flexible health plans effective first day of employment
75% discount on your subscription to HelloFresh (as well as other product initiatives)
Company sponsored outings & Employee Resource Groups
Collaborative, dynamic work environment within a fast-paced, mission-driven company