Production Manager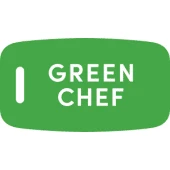 Green Chef
Product
Sydney, NSW, Australia
Posted on Wednesday, October 11, 2023
The Role
The Production Manager is responsible for leading a Designated production division, coordinating and allocating resources to meet production schedules. The Production Manager will ensure compliance to safety, quality, plan attainment and cost standards. All tasking must be completed in accordance with Good Manufacturing and Food Safety standards.
You will…
Assist in the creation of and delivery of Youfoodz manufacturing plans in line with production schedules
Collaborate with other departments as necessary to ensure the lean flow of manufacturing requirements, such as:

Planning team – creation and delivery of the production schedule,
Workforce Planning & Training Team - training needs and skill / manning levels to meet production requirements,
Procurement - stock and waste control, ingredient and packaging changes and optimisation,
Film and ingredient FSQA - packaging material run out and NPD,
NPD and development - factory SME on recipe scale up and factory trials.

Oversee the creation and publication of rosters, ensuring sufficient staffing allocation to each shift;
Undertake daily operational reporting to key stakeholders on the 4-key metrics of Cost, Safety, Quality and Delivery;
Develop contingency plans where required to respond to production delays
Assist in the development of processes and procedures relating to continuous improvement initiatives alongside other department managers;
Coach subordinates in effective team management and create succession planning initiatives to develop Production Supervisors;
Support the implementation of and ensure compliance to all OH&S, Hygiene, Environmental and GMP programs for the food processing department;
Communicate with other site functions to advise of changes to support production flow and schedules;
The role is a Production Manager role and while commenced in snacks may be required to move to another business unit according to business needs.
Improve employee engagement through leadership and modelling positive behaviour consistent with the Youfoodz Values;
Any other duties as reasonably required.
You have…
Strong leadership skills
Superior communication skills, both written and verbal
Excellent analytical and problem-solving ability, with the ability to think and act quickly and efficiently
Ability to manage multiple conflicting priorities
Ability to partner with stakeholders
High levels of resilience, professionalism and work ethic
Approachable, energetic and flexible in approach
Aptitude for blue sky/big picture thinking
ROLE REQUIREMENTS
Qualifications
Tertiary Diploma or Degree in Manufacturing and/or Food Technology or an equivalent discipline
Certificate III in Food Processing
Certificate II or III in Commercial Cookery
Certificate I, II or III in Food Safety
Experience
3 Years + experience in the supervision of large teams
Manufacturing experience in a high volume, fast paced production kitchen or commercial kitchen environment;
Demonstrated competency in working with Material Resource Planning systems such as SAP, QAD or similar;
Experience in Food Safety practices, HACCP and WH&S principles;
Experience in managing Stock control levels;
Proven experience in increasing efficiencies;
Competency in MS Office.
Production Management experience in an FMCG environment
What you'll get in return…
Growing Organisation - now part of the global success story, HelloFresh
Employee discounts on Youfoodz & HelloFresh products
Flexible working arrangements
Egoless environment, constant learning with room for personal growth
Start Date: Immediately available - Can wait a notice period
Duration: Full-time
Location: Australia, Brisbane (Must have the rights to work in Australia)
Salary: Competitive salary & employee benefits