Machine Operator, 2nd Shift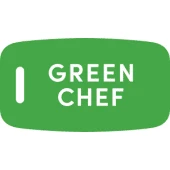 Green Chef
Burr Ridge, IL, USA
Posted on Saturday, October 7, 2023
Pay: $19.00hr +
Shift time: 3pm - 1am
Fri/Sat off,
Sun/Mon off
Sat/Sun off
Tues/Wed off
Thurs/Fri off
Job Description:
We are seeking a motivated team player to join our operations team as Machine Operator. In this role, you will be responsible for supporting the production initiatives and goals set forth by the area supervisor by making sure machines in your area of responsibility are kept fully functional and operated in accordance with plant standards, ensuring adherence to production targets.
You will...
Ensure equipment is fully functional
Effective implementation of OEE (Overall Equipment Effectiveness) initiatives and recommendations from upper management
Follow standards of quality, visually inspecting finished product to adjust machine settings accordingly
Ensure line is running smoothly and communicate all issues that prevent effective runs to supervisor
Ensure machines are set up according to the production schedule with all equipment and materials available for the run
Inspect all ingredients to ensure plating follows the recipe
Anticipate production scheduled materials availability and have PMs ready to ensure there are no gaps in production
Ensure proper light industrial maintenance and troubleshooting such as wrap roll replacement, cup fill, etc.
Ensure overall safety of the operation of equipment
You are…
Someone with an inclination for complex machinery and operational excellence
Someone with clear understanding of production goals
A creative problem solver with a process improvement mindset
Detail-oriented – You possess strong organizational skills
A self-starter – You are highly motivated and passionate
Agile – You thrive in fast-paced and dynamic environments and are willing to get deep into the weeds where needed
A strong communicator who can easily communicate complex solutions to upper management
Comfortability in being exposed to cool and/or cold environment (10º - 40º)
At a minimum, you have...
High School Diploma or equivalent, GED
1 Year experience operation light industrial machinery
General knowledge of maintenance principles
It is the policy of HelloFresh/Factor not to discriminate against any employee or applicant for employment because of race, color, religion, sex, sexual orientation, gender identity, national origin, age, marital status, genetic information, disability or because he or she is a protected veteran.