Senior Editor (Eng)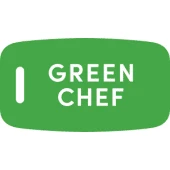 Green Chef
Amsterdam, Netherlands
Posted on Friday, October 6, 2023
HelloFresh has been recognized as the #7 Best Place to Work in the list of Multinationals 2023 by Great Place to Work Netherlands! 🎉 Check out our amazing team and office here and learn more on our socials LinkedIn and Instagram! Ready to join our team?
🍋 This is how you'll change the way people eat forever

We are looking for a Senior Editor ENG for our ambitious, fast growing team in Amsterdam. Working in the Editing team you take a leading role in editing our recipes in English to make sure our English-speaking customers can enjoy our online recipes and recipe cards! Next to that you will manage a small team of two editors and one intern.
For our passionate team, we are looking for a Sr. Editor ENG. Working within the Editing Team (part of the Product Operations Team), you will be editing our English recipes so as to ensure our English-speaking customers can cook their meals without any problems. You know how to edit in a concise way and spotting typos or spelling mistakes is second nature for you. As a Senior you manage the two other ENG Editors and the ENG Editing Intern by checking in on and managing their performance and with that ensuring the quality on the ENG front altogether.
"This role gives you the unique opportunity to use your language expertise and team managing skills to create the best customer cooking experience! " - Kelly Dignum, Team Lead Editing


🥑 This is how you'll make an impact
Edit and proofread all recipes in English
Bring a sharp eye for spelling, grammar and punctuation errors and other (textual) inconsistencies
Check that the English recipes are correctly aligned with the Dutch, French and Flemish recipes on the menu each week by staying on top of recipe adaptations and ingredient changes
Ensure recipe content is accurate to the original recipe while being stylistically consistent with what we and our customers expect when following a recipe in English
People manage a team of three and with that ensure overall quality of the English online recipes and recipe cardsThink along strategically and process wise regarding the English online recipes and recipe cards


🍉 These are the ingredients you'll bring to the team
You are available for a minimum of 32h per weekYou have at least 4-5 years of (working) experience in the editing, translation or copy writing field, and (basic) people management experience
You love food and/or cooking and working with recipe texts every day!
You are a native English speaker and a good command of Dutch is a big plus
Besides editing, you have a keen interest in proofreading text and spotting recipe inconsistencie
You can easily identify grammar, spelling and punctuation errors in English and you can spot typos a mile awa
You are a quick learner when it comes to using new content management system
You don't shy away from a challenge and you thrive in a fast-paced and continuously changing work environment that demands flexibility and ruthless prioritisatio
Finally, you are just as capable of working independently as well as being a positive team player with the ability to plan and work with tight deadlines.
🥕 This is our recipe
Freedom to initiate, execute and implement your own ideas
The opportunity to engage and collaborate with our colleagues across the globe
Learning and development opportunities including a personal development budget
24 holidays per year, plus 1 day per additional year of work
A hybrid work setup, with a budget to help set up your home office
Flexibility to work abroad
Reimbursement of travel expenses to the office
A discount on your weekly HelloFresh and/or Green Chef box
Our FreshEnergy program including bootcamp, yoga, boxing, Headspace subscription, a collaboration with OpenUp for your mental wellbeing, webinars and other events
Multiple ways of getting to a work-related appointment, for example by using our company cars or a MyWheels car
Discount on your ClassPass subscription, and a discount for your gym membership via Bedrijfsfitness Nederland
Discount on your additional health insurance through Zilveren Kruis
Healthy lunches, fruit and snacks in the office
Monthly pension scheme
🌱 Grow your career at HelloFresh
A career at HelloFresh is an opportunity to make an impact in a world-leading meal-kit company. Through our Learning Never Stops core value, we empower you to take your career development to your highest potential…but we don't just want to say it, we want to show it too.
Check out some amazing growth stories here:
🍍 Hungry for more?
Apply with your CV and a strong motivation to join us (In English please)
If we see a match, you'll have a video call with one of our recruiters to share more about what you can bring to the team.
Are both sides still positive? Then we proceed to the assessment stage to assess key skills required for the job.
Next up is an in-person interview with the hiring team to get to know you better and dive into more detail of your skills and how you are going to make an impact.
Lastly you'll have a conversation with someone from our Director of Product Operations