Data Engineering Lead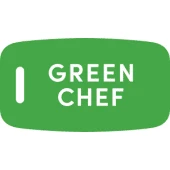 Green Chef
Data Science
Toronto, ON, Canada
Posted on Friday, October 6, 2023
S'more about the team
The Data Engineering Lead is responsible for driving infrastructure construction, optimization and adoption to scale our data and analytics capabilities. This includes building data pipelines, defining data storage, management, and governance strategies, assessing new technologies, and deploying data solutions (e.g., machine learning models) into production, including effectively communicating the scope and details of these data solutions to both data-centric and non-data-centric stakeholders. Reporting to the Senior Manager, Data Science and Data Engineering, this role will lead a team of engineers and provide coaching, mentorship and guidance on building effective and scalable data infrastructure.
Lettuce share what this role will be responsible for
Conduct all team management activities, including talent acquisition, performance management, career development, and upskilling
Collaborate with data scientists, business intelligence analysts, automation specialists, and other stakeholders to deliver best in class data and machine learning solutions
Work with the Product Manager, Data to lead the design, build and deployment of solutions, including building data pipelines, maintaining and adopting infrastructure (e.g. databases, tools), deploying machine learning models and other data solutions into production
Work with key stakeholders, locally and globally, to accelerate the migration and deprecation of legacy local systems/data stacks to better align to a global infrastructure and data strategy
Develop the documentation of critical infrastructure, data systems, data tables, data flows, and other data artefacts for knowledge socialization, including engaging with and training stakeholders when necessary, to drive data fluency and adoption
Define and document team best practices, and train / coach other team members on leveraging infrastructure in optimal ways
Coach junior data engineers on delivery of data or machine learning engineering projects
Liaise with Global data engineering teams to identify opportunities for collaboration, support, and adoption of infrastructure
Lead discussions, manage projects and present findings to stakeholders, peers and senior leaders through effective, clear communication
All other duties, as assigned
Sound a-peeling? Here's what we're looking for
2-3 years of experience leading and coaching data engineering teams, hiring and managing talent, and building career plans
3-5 years of experience leading data engineering projects and mentoring junior resources
Experience identifying pipeline / code optimization opportunities for data science and ML solutions, scoping and prioritizing projects, and staffing with appropriate skills
Experience driving adoption of infrastructure (e.g., Databricks, Airflow, Snowflake, AWS)
Experience delivering quantifiable value for various stakeholder groups
Experience building team strategies and operating models with business partners
Advanced Python programming
Advanced SQL Querying
Bachelor's degree in STEM, Economics or Business preferred, or equivalent work experience
Let's cut to the cheese, this is why you'll love it here
Box Discount

- Amazing discounts on 1 box per week! 75% discount on weekly HelloFresh and Chefs Plate meal kits AND 50% off weekly Factor meal box

Health & Wellness

-

Health & Dental benefits from day 1, a Health Spending Account, and unlimited access to the Headspace app to meet your self-care needs.

Vacation & PTO

-

Time off is also an important part of self-care! We offer generous vacation and PTO to help you create a good work-life balance.

Family Benefits

- A parental leave top-up program for expectant parents

WFH Allowance

- A one time fund to help you set up or improve your home office

Growth & Development

- We support your career progression, provide development opportunities, and invest in your continued learning through our organization wide L&D fund

Work Hard & Have Fun

- From team socials to HQ Wellness Wednesdays, you'll have plenty of opportunity to experience the fun!

Diversity & Inclusion Initiatives

- With impactful ERG's like HelloChange and Women Empowerment, we are committed to our diversity, equity & inclusion efforts

Food Puns - this one is kind of a big dill if you haven't already noticed. We even have some punny meeting room names!
Flexible Hybrid Approach
At HelloFresh, we know that flexible work arrangements are essential in enabling you to do your best work, while balancing your personal and life needs. Offering remote work flexibility, along with the opportunity to interact and collaborate in the office are all a part of creating a great employee experience.
To meet these needs, we are pleased to provide Flexible Hybrid work. Flexible Hybrid is a people-first approach that is based on choice, trust, personalization, and empowers teams to choose when and how often they work from the office and work from home, in addition to team days and company days. This means a minimum of 2 days in office per week, with most teams in office between 2-3 days a week.
Working Conditions
It's no surprise that as a food company, we use many ingredients that may be considered common allergens (i.e. peanuts, tree nuts, milk, etc.). Whether this role is based out of our headquarters or one of our distribution centers, it is possible that you may be exposed to such allergens in this role. If you have any concerns with being exposed to any particular food ingredients, including meat, please disclose this during the hiring process.