Initiativbewerbung Logistik-Depot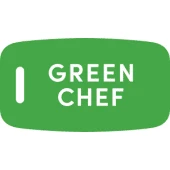 Green Chef
Gelsenkirchen, Germany
Posted on Thursday, October 5, 2023
Deine Initiativbewerbung
Du hast Lust auf eine freshe Herausforderung in der Transportlogistik, aber konntest aktuell leider keinen passenden Job in Deiner Stadt finden?
Dann bewirb Dich jetzt mit Deinen vollständigen Bewerbungsunterlagen, gerne auch ohne Lichtbild und ohne Angabe von spezifischen Merkmalen wie Nationalität oder Geschlecht initiativ in unseren Logistik-Depots!
Unsere Logistik-Depots
Im Februar 2021 haben wir unsere eigene Last Mile-Lösung ins Leben gerufen. Mit diesem eigenen Liefernetzwerk können wir noch zuverlässigere Zustellungen und flexiblere Lieferzeitfenster ermöglichen - was die Zufriedenheit unserer Kund*innen steigert. Ein wichtiger Aspekt dieser Last Mile-Lösung sind unsere Logistik-Depots. Von hier aus werden im letzten Schritt der Lieferkette die Kochboxen direkt zu den Kund*innen transportiert. Mittlerweile haben wir deutschlandweit bereits 8 Depots - weitere befinden sich in Planung.
Das bringst Du mit
Du hast bereits Erfahrung in der Disposition/Transportlogistik oder bist motivierte*r Quereinsteiger*in mit großem Interesse an der Logistikbranche

Du sprichst fließend Deutsch (C1/C2-Niveau)

Du handelst kundenfreundlich, lösungsorientiert und bist kommunikativ

Du arbeitest gerne im Wechsel von Früh- und Spätschichten, gelegentlich auch am Samstag
Das bieten wir Dir
Einen Wohlfühlarbeitsplatz mit tollen Kolleg*innen
Rabatte auf unsere HelloFresh Kochboxen
Weiterentwicklungsmöglichkeiten durch interne Trainings sowie ein persönliches jährliches Budget für Weiterbildung
Ein umfassendes Onboarding inkl. Buddy-Programm
Spaß bei Teamevents
Vergünstigte Fitnessangebote bei Urban Sports Club bzw. John Reed
Initiativen für das Wohlbefinden durch Kooperationen mit der Headspace-App und Spill
*Bitte beachte, dass Jobs in unseren Logistik-Depots keine internationale Relocation-Unterstützung und Visa-Förderung beinhalten. Wir können nur Bewerber*innen mit einem deutschen Arbeitsvisum und einer Arbeitserlaubnis für Deutschland berücksichtigen.
*Please note that jobs in our logistics depots are not open for international relocation support and visa sponsorship. We can only consider applicants with a German work visa and permit.
#lastmilegelsenkirchen