Director of Marketing Analytics and Projects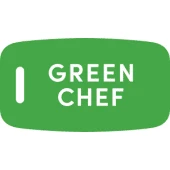 Green Chef
Marketing & Communications, Data Science
London, UK
Posted on Wednesday, October 4, 2023
The Marketing Analytics and Special Projects team is a newly formed team that is designed to play a vital role in the success of HelloFresh UK's marketing initiatives by bringing together our existing Analytics and Projects team. This team is intended to represent the best of HelloFresh's data-driven culture in the UK. Reporting to the CMO, as the Director of Analytics and Projects, you will lead a dynamic team of analysts, data engineers and project managers to drive data-driven decision-making, strategic projects, and cross-functional collaboration within the marketing organization.
With the support of HelloFresh Group data resources, you will strengthen the quality and technical capabilities, and work to further enhance the data-driven of the full HelloFresh UK marketing team.
What You Will Be Doing:
This function is responsible for collaboratively developing insights & reports to support marketing teams. Enabling them to make more optimal informed decisions, improve visibility, speed and autonomy of data-driven decision making. You will work with this team to achieve:
Good data governance, data quality and reporting standards
An effective operating model for the Insights & Reporting team, that maintains collaboration between functional teams and the data team.
Marketing metrics and KPIs that are delivered and maintained in scalable and sustainable way
Automation of repetitive tasks and analysis
Identification of new commercial opportunities, and driving them from ideation to execution
Analytics Leadership:
Oversee a team of analysts and data engineers, setting the direction for analytical methodologies, tools, and best practices.
Drive the adoption of advanced analytics techniques to optimize marketing campaigns, measure performance, and uncover insights that enhance customer acquisition, retention, and engagement.
Collaborate closely with the marketing leadership team to identify key metrics and develop data-driven strategies that align with business objectives.
Special Projects Management:
Lead strategic projects that have a cross-functional impact, collaborating with teams across marketing, technology, operations, and other relevant functions.
Manage project prioritization, resource allocation, and timelines to ensure successful project execution, driving innovation and growth.
Identify opportunities for process improvements, automation, and optimization throughout marketing operations.
Commercial Mindset:
Develop a deep understanding of the marketing and foodtech industry landscape, market trends, and customer dynamics to inform marketing strategies and identify growth opportunities.
Work closely with the local and central teams to assess performance levers, proactively surface outliers and opportunities, and contribute to the development of new marketing initiatives.
Provide strategic guidance to the marketing team based on data insights, competitive analysis, and market research.
Who You Are:
Extensive experience in commercial or marketing analytics, data science, or a similar analytical role.
Strong team management or leadership experience
Strong analytical and technical skills, including expertise in statistical analysis, data visualization, and working with tools such as Tableau, Python, and SQL.
Proven ability to lead and inspire teams, with a track record of managing and developing high-performing analysts.
Excellent communication skills to effectively present data-driven insights to stakeholders at various levels of the organization.
Commercial acumen and the ability to think strategically, translating data insights into actionable marketing strategies - You excel at translating business problems identified in your analysis into action plans.
You are level headed and responsive during challenging business situations.
You are able to balance attention to metric details against efficient and rapid execution.
Experience managing complex projects with cross-functional teams, ensuring successful project delivery within timelines and budget.
You are effective in championing multiple projects and moving quickly to execute multiple iterations.
What you will get in return:
● 70% off HelloFresh or Green Chef boxes
● Company pension scheme
● Gym membership
● Bupa private medical insurance (including dental & family cover options)
● Electric vehicle scheme
● Bippit account - financial support
● Free professional development and coaching memberships
● Mental health first aiders and an employee assistance programme
● Dog friendly office! (London site only)
● If in the office, enjoy a free breakfast every day
● Eye care scheme
● Cycle to work scheme
● Group Life Assurance
Location: The HelloFresh Farm, 60 Worship Street, EC2A 2EZ, London
Work Schedule: Hybrid working - 50/50 remote working & flexible start/finish times
Next steps: Your application will be reviewed and if successful, a member of the Talent Acquisition Team will be in touch within 2 weeks.
You are required to cooperate with HelloFresh in all health and safety matters. You are responsible for ensuring you take reasonable care of your own health, and safety as well as others who may be affected by the work activities you undertake. You must report incidents immediately and actively raise health and safety-related concerns to your Line Manager.
If you are currently a HelloFresh employee, please make sure you have discussed your application with your Line Manager.