Business Analyst: Strategy & Improvement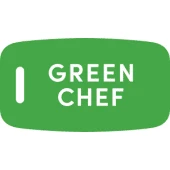 Green Chef
IT
Amsterdam, Netherlands
Posted on Wednesday, October 4, 2023
HelloFresh has been recognized as the #7 Best Place to Work in the list of Multinationals 2023 by Great Place to Work Netherlands! 🎉 Check out our amazing team and office here and learn more on our socials On LinkedIn and Instagram! Ready to join our team?
🍋 This is how you'll change the way people eat forever
For our ambitious, fast growing team in Amsterdam, we are looking for a Business Analyst: Strategy & Improvement. You will join the "Business Development" team, the HelloFresh Benelux Strategy & Improvement team that drives Strategy, Growth, Customer Retention and Efficiency through innovation and optimization. This team of Business Analysts and Project Managers works on strategically important, cross-functional, often data-heavy projects. In addition, this team plays an important role in defining and tracking the HelloFresh Benelux strategy. Are you up for the challenge?
🥑 This is how you'll make an impact
You'll define, develop and deliver strategic improvement and optimization initiatives through analysis, experimentation, business case creation, recommendation definition and project management. You may work on topics related to our box offering, preferences, menu and recipes, customer acquisition, retention initiatives, competitor/customer insights, cost efficiency, strategy, etc., (with opportunity to steer your scope based on your interests). Through this, you contribute to the success of HelloFresh and the happiness of our customers!
What makes this job challenging is that you will put on two hats: you are an "Analyst" (extracting the right insights from large datasets) and also a "Business Developer" (defining recommendations and realizing business improvement).
Potential examples of your day-to-day activities:
Analyze large data sets to explain performance and customer dynamics, and identify areas for improvement
Define and develop strategic and tactical ideas
Test ideas through A/B tests, other experiments and business cases
Translate your findings into convincing recommendations (slides, presentations) and present these to stakeholders, incl. Benelux C-level management
Coordinate and collaborate with colleagues across the business to realize implementation
Supporting Learning & Development of other Analysts in the Benelux organization
"In this role you get the opportunity to lead and contribute to high profile projects that have a direct impact on our business and our customers. In our fast paced environment, you will be working together with many different teams throughout HelloFresh and see immediate results of what you do on a daily basis" - Pauwel, CEO Benelux
🍉 These are the ingredients you'll bring to the team
We are looking for a motivated and purpose driven person to join our company. Our ideal candidate is someone with a quantitative and analytical mindset, who knows how to use data as the basis of decisions and who loves solving challenges in a structured manner; a strong communicator with a passion to develop themselves and who looks forward to contributing to the growth and improvement of HelloFresh.
At least 3+ years of experience in a similar role, making business impact based on data analysis. For example as a Business Analyst or Consultant in Strategy / Business Development / Growth Strategy / Product / Marketing
Strong SQL skills (or solid experience with other programming languages, e.g. Python or R, and interested in learning SQL)
A University Bachelor degree at minimum
Able to speak English on a professional level
Working experience in a consumer-facing company (not a strict requirement though)
🥕 This is our recipe
Freedom to initiate, execute and implement your own ideas
The opportunity to engage and collaborate with our colleagues across the globe
Participation in the HelloFresh Benelux Business Analytics L&D community, where you will develop yourself through training (hard skills & business problem solving), support and knowledge sharing with other analysts
Other learning and development opportunities including a personal development budget
24 holidays per year, plus 1 day per additional year of work
A hybrid work setup, with a budget to help set up your home office
Flexibility to work abroad
Reimbursement of travel expenses to the office
A discount on your weekly HelloFresh and/or Green Chef box
Our FreshEnergy program including bootcamp, yoga, boxing, Headspace subscription, a collaboration with OpenUp for your mental wellbeing, webinars and other events
Multiple ways of getting to a work-related appointment, for example by using our company cars or a MyWheels car
Discount on your ClassPass subscription, and a discount for your gym membership via Bedrijfsfitness Nederland
Discount on your additional health insurance through Zilveren Kruis
Healthy lunches, fruit and snacks in the office
Monthly pension scheme
🌱 Grow your career at HelloFresh
A career at HelloFresh is an opportunity to make an impact in a world-leading meal-kit company. Through our Learning Never Stops core value, we empower you to take your career development to your highest potential… For the Business Development team specifically, for example, we have seen people grow to leadership or expert positions in Benelux or at our Global HQ, e.g. Director Product Ops, Sr. Director Strategic Product Development and Senior Sustainability Manager.
🍍 Hungry for more?
Apply with your CV and a strong motivation to join us (in English please)
If we see a match, you'll have a video call with one of our recruiters to share more about what you can bring to the team.
Are both sides still positive? Then we proceed to the assessment stage to assess key skills required for the job
Next up is an in-person interview with the team to get to know you better and dive into more detail of your skills and how you are going to make an impact
Lastly you'll have a conversation with someone from our Senior Leadership team
#FreshTalent