Senior Product Analyst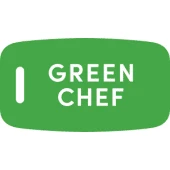 Green Chef
IT, Product
London, UK
Posted on Tuesday, October 3, 2023
About HelloFresh
HelloFresh is on a mission to transform the way the world thinks about home cooking. Forget the hassle of supermarkets, or the tiresome process of planning your weekly meals - we deliver to your door all the ingredients, instructions and inspiration needed to make delicious meals at home, from scratch.
At just 10 years in, we're the industry leader and have delivered hundreds of millions of meals to millions of households worldwide and are passionate about disrupting one of the last industries to go online - food and grocery.
But most importantly, it's our incredible people who make HF what it is. We thrive on giving our employees an inclusive working environment, in which they have access to development opportunities and in which their voices are heard and valued every day. This helps us best reflect and serve our customers.
So, if you're keen to join a growing, caring company which puts its people at the heart of what it does, look no further!
About the job
We are seeking a highly skilled Senior Product Analyst to join our dynamic Customer Analytics team.
In this role, you will play a crucial part in shaping our product strategy by analysing internal business data, generating actionable insights, and driving data-driven decision-making. Your contributions will directly impact the optimisation of our product offering whilst elevating our analytical capabilities to new heights.
If you are a motivated and detail-oriented Product Analyst with a passion for data-driven decision-making and product/process optimisation, we encourage you to apply.
What you will be doing:
Data Analysis: Analyse internal business data to provide insights into product performance and development opportunities. This person will be a key POC for the New Product Development team, empowering them with data and insights to help define the future of the product.
Commercial BI Infrastructure: Lead the scoping, development, and management of our Commercial BI infrastructure, ensuring the delivery of highly insightful and actionable Tableau dashboards across various commercial business areas
Process Improvement: Identify, develop, and implement new approaches and processes within the Commercial function, streamlining and optimising recurring processes
Data Quality: Focus on continuously improving data quality across the Commercial function
Strategic Projects: Lead/project manage strategic analytical projects aimed at enhancing our core product. Present and obtain approval for any recommendations from Senior Management
Cross-functional Collaboration: Collaborate closely with teams including Culinary, Menu Planning, Product, Analytics, Procurement, and Operations
International Synergy: Collaborate with International HF geographies to identify and leverage synergies
Who you are:
Experience using Tableau with a strong working knowledge of data visualisation
Proficiency in SQL is essential; experience with Python is a significant advantage
Exceptional proficiency in Microsoft Excel/Google Sheets
Meticulous attention to detail
Excellent analytical skills, with the ability to distil quantitative concepts into easily understandable formats for all levels of the organisation
Professional experience in a high-performance, results-driven culture
Ability to manage multiple priorities and meet deadlines in a fast-paced environment
Outstanding written and verbal communication skills
Strong project management capabilities
Enthusiastic about working cross-functionally to achieve common objectives
A genuine interest in leveraging data to solve real business challenges
Strong analytical abilities with a desire to make a substantial impact in a rapidly growing organisation
What you will get in return:
70% off HelloFresh or Green Chef boxes
● Company pension scheme
● Gym membership
● Bupa private medical insurance (including dental & family cover options)
● Electric vehicle scheme
● Bippit account - financial support
● Free professional development and coaching memberships
● Mental health first aiders and an employee assistance programme
● Eye care scheme
● Cycle to work scheme
● Group Life Assurance
Location: The Fresh Farm, 60 Worship Street, EC2A 2EZ
Next steps: Your application will be reviewed and if successful, a member of the Talent Acquisition Team will be in touch within 2 weeks