Manufacturing Engineer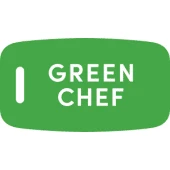 Green Chef
Goodyear, AZ, USA
Posted on Tuesday, October 3, 2023
Factor_ a brand of HelloFresh is looking for an exceptional Manufacturing Engineer who is passionate about optimizing production equipment and driving manufacturing automation to the next level. As a key member of our team, you'll have the opportunity to lead exciting initiatives and work across multiple sites to bring our manufacturing capabilities to new heights. We're seeking an experienced professional who's ready to help us achieve our ambitious goals!
You will…
Work closely with our Senior Leadership Team to spearhead equipment innovation projects focused on scaling our network capacity, operations and expanding the customer offering
Assist our Construction and Facilities teams with the design of food manufacturing facilities, including new facilities, facility retrofits, process changes, and other material flow and 5S-related changes
Partner with our Automation and Engineering team to launch and support new projects and processes at our facilities across the US
Identify and implement design changes that will improve efficiencies, capacity & throughput
Assure that practices promoting continuous improvement are adopted by the organization to drive improvements in morale, quality, delivery and cost
Manage processes, projects, and systems in an effort to achieve unit goals while interfacing with multiple fulfillment and operations support teams
Create an effective work environment by setting clear objectives, successfully integrating with teams and maintaining open communications
Communicate with key stakeholders and senior management on project status, strategy, risks, and issues
You are...
A critical thinker — Use logic and reasoning to identify the strengths and weaknesses of alternative solutions, conclusions, or approaches to problems
Enterprising — Seek to take up and start new projects. Able to achieve work with the risk of failure
Creative — Challenge conventional methods and open to new ideas
Driven by results — Push projects to completion with a sense of urgency. Focus on activities that have tangible business outcomes
A clear communicator — With solid written and oral communications skills. Able to clearly coordinate and provide information to co-workers
A leader — Have experience not only driving personal performance but also managing other team members as necessary
At a minimum, you have...
A Bachelor's degree in engineering or other technical degree
2-3 years supporting production equipment and equipment projects
Preferred Food Industry / Food Processing Experience
Strong project and program management background, and demonstrated experience leading projects, preferably in lean operations
Proficiency in AutoCAD or other 2D drafting software experience preferred
Excellent interpersonal skills, professional attitude, and approach (and the ability to interact with individuals at various levels of the organization, up and down)