Warehouse Area Manager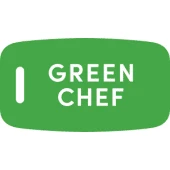 Green Chef
Sales & Business Development
Grand Prairie, TX, USA
Posted on Wednesday, September 27, 2023
Warehouse Area Manager
Location: Grand Prairie TX
Reports to: Warehouse Manager
Come see what's cookin' at HelloFresh!
At HelloFresh, we want to revolutionize the way we eat by making it more convenient and exciting to cook meals from scratch. We have offices all over the world and we deliver delicious meals to millions of people.
We are the industry leader in meal-kit subscription services and we're growing all the time. We have distinct meal-kit services that cater to everyone with the most menu variety in the market, which allows us to reach an incredibly wide population of people.
The HelloFresh team is diverse, high-performing, and international, and our work environment is an inspiring space where you can thrive as a result.
Job Description:
The Warehouse Area Manager oversees the day-to-day operations within the functional areas of receiving, shipping, storage / distribution of goods, and logistics. The Warehouse Area Manager coordinates activities and provides coaching and guidance to workers in the quality team. The Shipping Supervisor works alongside and with the team, stepping in as needed to ensure maximum productivity. The Area Manager receives direction from Management and carries out instructions based on given guidelines. The AM is responsible for following and enforcing all safety, GMP and SQF policies/procedures, as well as adherence to PPE/hygiene policies. The AM is required to be certified in operating all material handling equipment as needed by location.

You will ...
Respectfully communicate with all employees and leads.
Supervise a team of 10-15 employees and ensure efficient and safe operations of shipping activities
Develop your team by ensuring proper training, day - to- day coaching, and certifications are completed
Communicate daily with carriers to ensure on time compliance
Plan and assign work of subordinates
Provide all employees with necessary tools, proper training and corrective direction
Occasionally required to communicate with other departments within the distribution center in order to collaborate and solve problems.
Maintain discipline, morale and harmonious relations among subordinates.
Investigate and adjust personnel problems within area of responsibility.
Respectfully support and follow direction from management and completes tasks with minimum supervision.
Train new employees on standard operating procedures
Responsible for upkeep of equipment including reporting defective equipment to management.
Maintains the work area in a clean and orderly condition and follows prescribed safety regulations.
Update data in the computer system; must be able to use a computer and type/data entry using computer programs (Microsoft Office, Google Sheets).
Provide coaching and development to shift hourly associates.
Provide all employees with necessary tools, proper training and corrective direction.
Report information and update managers throughout every shift with knowledge of that day's production.
Resolve employee issues through appropriate problem resolution.
Check and respond to emails in a timely manner.
Balance quality, productivity, cost, safety and morale to achieve positive results in all areas.
Work to continuously improve processes.
Manage departmental performance measures, including visual controls and provides regular progress reports to shipping during the shift.
Submit paperwork at the end of the shift.
Conduct daily shift meetings and safety meetings with employees.
Conduct interviews for nonexempt shifts within the department.
Perform accident investigations.
Manage department priorities as situations arise.
Track absenteeism and timekeeping daily.
Perform accident investigations and notify management as appropriate
You are...
Leadership: Able to train and develop a large group of employees and manage multiple production lines
A problem solver
Results Driven
Able speak to employees with tact and diplomacy
Able to multitask: tracking/monitoring production and maintaining productivity
Computer literate to input information into the computer
Able to take direction and relay information to employees
Comfortability in being exposed to cool and/or cold environment (10º - 40º)

At a minimum, you have...
Required: High School Diploma or GED or related work experience
Preferred: At least 1-3 years of supervisory experience in a production environment
Intermediate computer skills requirement – data analysis/creation, Microsoft office and Google Sheets, Email.

It is the policy of HelloFresh not to discriminate against any employee or applicant for employment because of race, color, religion, sex, sexual orientation, gender identity, national origin, age, marital status, genetic information, disability or because he or she is a protected veteran