Shipping Lead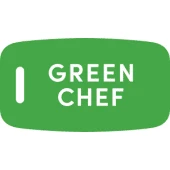 Green Chef
Goodyear, AZ, USA
Posted on Saturday, September 23, 2023
1st/2nd shift: 6am-4:30pm & 7pm-5:30am
Pay: $23.00 hourly
Job Overview
The Shipping Lead oversees the day-to-day operations within the functional areas of receiving, shipping, storage / distribution of goods, and logistics. The Shipping Lead coordinates activities and provides coaching and guidance to workers in the quality team. The Shipping Lead works alongside and with the team, stepping in as needed to ensure maximum productivity. The Lead receives direction from Supervisor and carries out instructions based on given directive. The Lead is responsible for following and enforcing all safety, GMP and SQF policies/procedures, as well as adherence to PPE/hygiene policies. The Shipping Lead is required to be certified in operating all material handling equipment as needed by location.
Essential Functions
Reasonable accommodations may be made to enable individuals with disabilities to perform the essential functions.
Lead a team of 10-15 employees and ensure efficient and safe operations of shipping activities
Develop your team by ensuring proper training, day - to- day coaching, and certifications are completed
Communicate daily with carriers to ensure on time compliance
Plan and assign work of subordinates
Provide all employees with necessary tools, proper training and corrective direction
Occasionally required to communicate with other departments within the distribution center in order to collaborate and solve problems.
Maintain discipline, morale and harmonious relations among subordinates.
Investigate and adjust personnel problems within area of responsibility.
Effectively recommend as to hiring, promotions, wage adjustments and terminations.
Respectfully support and follow direction from management and completes tasks with minimum supervision.
Train new employees on standard operating procedures
Responsible for upkeep of equipment including reporting defective equipment to management.
Maintains the work area in a clean and orderly condition and follows prescribed safety regulations.
Update data in the computer system; must be able to use a computer and type/data entry using computer programs (Microsoft Office, Google Sheets).
Competencies
Leadership: train and develop a large group of employees, ongoing process improvement.
Problem Solving/Analysis: professional, confidential.
Results Driven and detail oriented.
Communication Proficiency: speak to employees with tact and diplomacy.
Time Management: tracking/monitoring production and maintaining productivity.
Technical Capacity: Product quality, food safety, computer literacy to input information into the computer.
Learning Orientation: able to take direction and relay information to employees.
Lead Responsibility:
This position provides guidance to employees by coordinating work and resolving problems. The Shipping Leads performance is evaluated by their leadership of the warehouse employees, productivity and prioritization of their designated team, quality/quantity of information reported each shift, and ability to guide employee performance on the team.
Work Environment
While performing the duties of this job, the employee is in a manufacturing and assembly environment and is regularly exposed to cool and/or cold temperatures (10º - 40º). The employee is frequently exposed to fumes or airborne particles, moving mechanical parts and vibration. The noise level in the work environment and job sites can be loud.
Physical Demands
While performing the duties of this job, the employee is regularly required to stand, walk, stoop, reach and lift for a minimum of 10 to 12 hours with or without reasonable accommodation. The employee is required to use hands to finger, handle, or feel objects and/or tools. The employee is required talk or hear with or without reasonable accommodation.
The employee must regularly lift and move up to 25 pounds, and occasionally lift and move up to 50 pounds with or without assistance. Specific vision abilities required by this job include close vision and peripheral vision.
Position Type/Expected Hours of Work
This is a full-time position. Days and hours of work are varied according to shift and production schedule. The employee is expected to work no less than the designated 40 hour work week. Significant weekend work depending on production schedules.
Required Education and Experience
At least 1+ years of Lead experience for distribution shipping industry/operations or leadership experience required
2-year Associate's degree required or at least 1+ years' experience in lead experience for distribution shipping industry/operations or leadership experience required
Intermediate computer skills requirement – data analysis/creation, Microsoft office and Google Sheets, Email.
GED/High school diploma required.
Other Duties
Please note this job description is not designed to cover or contain a comprehensive listing of activities, duties or responsibilities that are required of the employee for this job. Duties, responsibilities and activities may change or be supplemented at any time with or without notice and include any work-related directives given by warehouse manager.
It is the policy of HelloFresh not to discriminate against any employee or applicant for employment because of race, color, religion, sex (including pregnancy), sexual orientation, gender identity, national origin, age, marital status, genetic information, disability, because they are a protected veteran, or any other protected classification under federal, state, or local law.