Production Planning Associate, 2nd Shift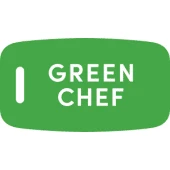 Green Chef
Aurora, IL, USA
Posted on Wednesday, September 20, 2023
2nd Shift: 2:00 pm - 12:00 am Sunday - Wednesday or Wednesday - Saturday
Starting Pay: $25.00 hourly + Night Shift Differential
Job Description
We're hiring an Operations Planner to join our Operations Team here at HelloFresh's Ready-to-Eat brand Factor_. In this exciting role, you will support core processes and strategic initiatives across Operations by developing and monitoring the production execution against production plans with the goal of driving better decision-making and more effective operations. To succeed in this role, you'll need to have a genuine interest in using data and information to solve real business challenges, strong cross-functional leadership abilities, and a keen interest to make a big impact on a fast-growing organization.
You will...
Communicate final assembly schedules for the kitchen or production departments

Work alongside production teams including kitchen operations to understand yields, material flows, and output

Support Factor launch initiatives by updating tools and processes for business changes and growth

Interact across Operations and Supply Chain departments to ensure that business processes are executed as designed and achieving the desired outcomes

Communicate updates and insights to internal teams, including Senior leadership

Continuously improve tools so we can work smarter, not harder
You are...
An excellent communicator – You can explain complex (often technical) information to a variety of audiences.

Agile – You thrive in fast-paced and dynamic environments and are comfortable working autonomously.

Data-driven – You can organize, explore, and synthesize unstructured data into actionable insights to better inform operational decision-making.

Intellectually curious – You have an insatiable desire to understand how things work, why they work the way they do, identify data-driven insights, and consistently challenge the status quo.

Detail-oriented – You possess strong organizational skills and consistently demonstrate a methodical approach to all your work.

A self-starter – You are highly motivated and passionate. You're eager to take on new projects without knowing exactly what you will uncover.

A critical thinker – You use logic to identify opportunities, evaluate alternatives, and synthesize and present critical information to solve complex problems.
At a minimum, you have...
Willingness to work primarily in production environments including refrigerated spaces. Willingness to stand, walk, reach and lift during 10-12 hour shifts and ability to lift up to 50 lbs with or without reasonable accommodation

Analytical capacity (preparing reports, presentations, dashboards, and/or data visualizations for various audiences)

Fluent in Microsoft Office applications (especially Excel) and Google Suite applications (especially Google sheets / Google scripts)

Spanish language proficiency a plus