Operations Manager, Production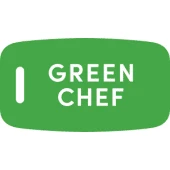 Green Chef
Operations
Goodyear, AZ, USA
Posted on Wednesday, September 20, 2023
Factor a brand of HelloFresh is seeking an Operations Manager. As the Operations Manager, you will take a hands-on approach and deliver strategic operational leadership across all aspects of production and fulfillment. We're searching for a visionary leader who is excited to build something extraordinary and share it with the world!
You will...
Provide cross-functional leadership from the front lines and immerse yourself in the trenches to optimize productivity, promote growth, encourage innovative ideas, and inspire change
Map out, drive and continuously improve the day-to-day operations in a hyper-growth environment, effectively engaging, motivating and directing the team to ensure on-time and accurate delivery of customer orders
Manage dynamic and cross-functional teams to better assess the daily operations of Production and Fulfillment teams
Ensure adherence to OSHA, GMP, SQF, food safety, and facility compliance while meeting operational goals and continuously improving production
Coordinate product flow to drive the efficient process of receiving, storing, and distributing materials to departments
Ensure continuous improvement to safety, quality, cost, and delivery while growing and expanding capabilities within the warehouse
Drive a customer-first environment focused on and committed to delivering the highest quality product to our customers
Analyze shift performance to identify operational opportunities, trends, and potential cost-saving improvements
Partner with Production Planning team to execute devised production plans and adjust sequencing based on business need when necessary
You are...
Team-oriented: you have a track record of leading cross-functional teams and cultivating collaborative partnerships at all levels and departments of an organization
Results-driven: you recognize and resolve situations that are ambiguous or challenging, focus effort on meeting or exceeding goals, and pave the way for efficiency.
Bold: you are a true entrepreneurial spirit and not afraid to take calculated risks to disrupt the status quo; you're a visionary leader that listens to your team and values their ideas
Strategic: you're a critical thinker who uses logic to identify alternatives, evaluate, and present approaches to solve complex problems while thinking in terms of contingency plans.
Customer-focused: you understand the importance of customer experience and delivering the planned customer outcomes with the highest level of customer care and customer satisfaction
You have...
5+ years of operations management experience within manufacturing or production plant (food/beverage/perishables/CPG/eComm)
Bachelor's Degree preferred; High school diploma or GED required
Proven success with managing 150-200+ employees in a hyper-growth organization - our culture is a critical part of our success, and you need to help drive it
Comprehensive background in production, assembly, pick/pack, shipping, receiving
Inventory control management with a background in building/improving warehouse management or inventory tracking systems (WMS implementation a plus)
Continuous Improvement/Lean Manufacturing advocate efficient people & project management skills (Six Sigma, APICS, Kaizen certification preferred)
Strong proficiency Microsoft Excel
You'll get…
Competitive Salary & 401K company match that vests immediately upon participation
Generous parental leave of 16 weeks & PTO policy
$0 monthly premium and other flexible health plans effective first day of employment
75% discount on your subscription to HelloFresh (as well as other product initiatives)
Snacks, coffee & catered meals
Company-sponsored outings & Employee Resource Groups
Collaborative, dynamic work environment within a fast-paced, mission-driven company