Operations Business Intelligence Manager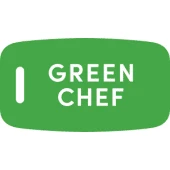 Green Chef
Operations, Data Science
Nuneaton, UK
Posted on Wednesday, September 20, 2023
About The Team:
The Operational Excellence Team focuses on driving improvement through our DCs to improve our efficiency and quality. Responsible for continuous improvement, the team is critical to supporting HelloFresh to reach its full operational potential. At the heart of the team is data, using facts and figures to make key decisions and ensure we are always working on the most impacting problems.
What You Will Be Doing:
Establish and provide data extraction processes from any IT systems used by HelloFresh to enable data for decision making analytics
Build when required the optimal extraction, transformation, and loading of data from a wide variety of data sources using SQL, PostgreSQL, Snowflake, ODBC
Independently problem solve data issues when reported by data consumers, and provide automated analytical solutions
Proactively identify and support projects to increase efficiency, improve quality and reduce cost
Lead and support the BI Analysts in their work, building a world class team
Promote data integrity by monitoring systems and working with system owners to ensure highest standards are achieved
Developing specifications, developing and building automated analytical dashboards using market leading analytical software tools
Developing analytical reporting products using Snowflake data warehouse and Tableau
Taking local responsibility for our operational systems', process design and improvement
Identify, design, and implement internal process improvements: automating manual processes, optimising data delivery, re-designing infrastructure for greater scalability, etc.
Identify and lead on ways with other stakeholders to help develop processes which improve data reliability, efficiency & quality
Work with global technology teams when developing / understanding data models required for analytical reporting solutions
Who You Are:
You have the aspiration to become an expert on how Analytics and automation can help the business thrive:
You have a Degree in Engineering, Data science, Mathematics or Economics - Favorable
You are proactive with an entrepreneurial mindset
You have experience working in a BI, Insight or Data analyst role
You have an outstanding level of numerical and analytical thinking with a very logical approach
You have hands-on experience working with SQL, EXCEL and have experience with Tableau and/or Power BI at an advanced level
Experience with data pipeline and workflow management tools.
You can manage complex improvement projects and drive change through teams
You are passionate about the ability of data to change a business and how numbers can be transformed into key insights
You have excellent interpersonal and communication skills with both technical and non-technical individuals
Managing/supervising small teams
Experience programming with Python is desirable but not essential
What you will get in return:
● 70% off HelloFresh or Green Chef boxes
● Company pension scheme
● Gym membership
● Bupa private medical insurance (including dental & family cover options)
● Electric vehicle scheme
● Bippit account - financial support
● Free professional development and coaching memberships
● Mental health first aiders and an employee assistance programme
● Dog friendly office! (London site only)
● If in the office, enjoy a free breakfast every day
● Eye care scheme
● Cycle to work scheme
● Group Life Assurance
Location: On SITE ROLE: Bermuda Industrial Estate, 1 St Georges Way, Nuneaton CV10 7JS (Home Site for the role) / Travel to different locations is required
Next steps: Your application will be reviewed and if successful, a member of the Talent Acquisition Team will be in touch within 2 weeks.
You are required to cooperate with HelloFresh in all health and safety matters. You are responsible for ensuring you take reasonable care of your own health, and safety as well as others who may be affected by the work activities you undertake. You must report incidents immediately and actively raise health and safety-related concerns to your Line Manager.
If you are currently a HelloFresh employee, please make sure you have discussed your application with your Line Manager.