Labor Planning Analyst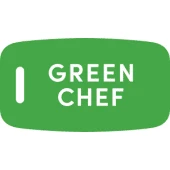 Green Chef
IT
Aurora, IL, USA
Posted on Saturday, September 16, 2023
Job Description
Factor_ a brand of HelloFresh is seeking a Labor Planning Analyst. The Labor Planning team is central in cost management, operational efficiency, and employee experience by optimizing our labor curve to match demand. The Labor Planning Analyst is responsible for supporting end-to-end labor planning for our U.S. distribution centers, including developing and presenting labor plan reports, leveraging complex optimization tools, and driving improvement of key performance indicators. We are looking for teammates with strong analytical and dive-deep skills, as well as excellent communication skills and executive presence, who can partner effectively with other key stakeholders across functions to solve problems and execute high-level network decisions on a daily basis.
Job Responsibilities
Generate labor plans and key input assumptions on a weekly basis
Support the management of weekly, monthly, and quarterly labor planning cadences
Discuss risks and plan changes with other key business stakeholders such as Production Planning, Staffing, HR, and Operations
Present labor plans to senior leadership and provide tactical and strategic recommendations
Utilize data analysis tools to track and measure accuracy of labor plans to inform continuous improvement opportunities
Drive ongoing improvement efforts related to Labor Planning tools and processes; collaborate with Engineering teams on the development of tool enhancements
Key Characteristics
A thought leader in developing solutions to cross-functional challenges
Capable of thinking strategically about high-level business impacts as well as being familiar with the details of deliverables
Proven ability to adapt quickly in changing situations and to use data to drive the right results
Strong communication and collaboration skills to effectively develop cross-functional partnerships; open-minded, collaborative, and team-oriented attitude
Experience managing competing priorities and informing complex decision-making in an ambiguous environment
A commitment to professional integrity and ethics
Basic Qualifications
Associates Degree in Engineering, Mathematics, or Business/ Supply Chain preferred
Organizational and project management skills, attention to detail and accuracy
Excellent interpersonal, math, and written/verbal communication skills
Proficiency in Google Sheets and/or MS Excel required (VLOOKUP, Pivot Tables, etc.).
1-3 years of experience in Labor Planning or related positions that require cross-functional collaboration and data analysis to influence stakeholders
[Preferred] Experience within a distribution center, logistics, or manufacturing environment
Schedule
This is a 5-day-a-week position with at least one weekend day required. Which weekend day is flexible. This role is expected to be on-site at all times. There may be some travel occasionally to other Factor locations in the Chicago area.
Perks & Benefits
Competitive Salary & 401K company match that vests immediately upon participation
Generous parental leave of 16 weeks & PTO policy
$0 monthly premium and other flexible health plans effective first day of employment
75% discount on your subscription to HelloFresh (as well as other product initiativCompany-sponsored outings & Employee Resource Groups
Collaborative, dynamic work environment within a fast-paced, mission-driven company