Planning Supervisor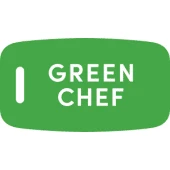 Green Chef
Administration, People & HR, Operations
Goodyear, AZ, USA
Posted on Friday, September 15, 2023
HelloFresh's newly acquired "Ready-to-Eat" brand "Factor", is looking for Planning Supervisors to oversee scheduling of departments through work order creation and execution analysis for the Goodyear Arizona facility. This role will maintain production plans and related kitchen and inventory staging schedules to ensure the efficient execution of the site. Responsibilities may also include inventory accuracy, cycle counting, and production monitoring.
You Will…
Follow a planning procedure through a series of checklists to review tools and operations metrics associated with kitchen and production plating departments
Engage with department managers relating to gaps in data entry, exceptions to on-plan performance, and any other abnormalities in the monitoring systems.
Escalate critical issues to operations leadership through defined escalation plans.
Manage the progress and outcome of action items and escalations.
Review with key stakeholders any areas for improvement including communication breakdowns, dashboard iterations or recurring supply chain problems.
Lead or participate on special projects as required.
You Are…
Detail-oriented – You possess strong organizational skills and consistently demonstrate a methodical approach to all your work.
An excellent communicator – You can explain complex (often technical) information to a variety of audiences.
Agile – You thrive in fast-paced and dynamic environments and are comfortable working autonomously.
Data-driven – You can organize, explore, and synthesize unstructured data into actionable insights to better inform operational decision-making.
Intellectually curious – You have an insatiable desire to understand how things work, why they work the way they do, identify data-driven insights, and consistently challenge the status quo.
A self-starter – You are highly motivated and passionate. You're eager to take on new projects without knowing exactly what you will uncover.
A critical thinker – You use logic to identify opportunities, evaluate alternatives, and synthesize and present critical information to solve complex problems.
You Have…
3+ years relevant experience in operations, leadership or monitoring/control programs required
Planning background preferred
Bachelor's Degree or associates degree in a related field preferred
Food and Beverage manufacturing industry experience preferred
Strong analytical and communication skills
Detail oriented and ability to execute repeated tasks
Microsoft or Google Suite experience required