Engineering Manager, Inventory Management (m/f/x)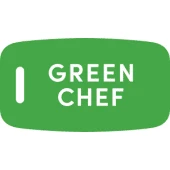 Green Chef
Software Engineering, Other Engineering
Berlin, Germany
Posted on Thursday, September 14, 2023
Each year HelloFresh launches more markets and more brands, and all of those require our technology infrastructure to keep the engine running.
SCM is at the core of HelloFresh and the foundation for everything we do. All HelloFresh processes rely on SCM Tech to operate. We manage the contracts with our suppliers, place orders, control the receipt of goods, handle inventory, keep track of the box labeling and production, and keep a close connection with different areas of the company, from Finance to Operations. Our challenge is to improve efficiency and reduce waste across the supply chain. Our vision is to build the world's leading, scalable, fully-integrated, food supply chain management platform.
The role
We're seeking an Engineering Manager (Squad Lead) for our Supply Chain Management organization, a role with hands-on technical responsibility alongside team leadership. If you are not familiar with SCM, you can find more information here.
As an Engineering Manager for the SCM Alliance, you'll represent the team in all forums, advocating for the best solutions to challenges faced by the team. Our Squad Leads are not only experienced engineers with a firm technical grounding but also leaders who prioritize their team and the products they develop. If you are a skillful communicator, understand efficient work methodologies, possess technical expertise, and have experience in team building, you are the candidate we're looking for.
We value different ways of skill development and diverse experiences! Therefore, even if you don't "tick all the boxes," we encourage you to apply if you believe you would excel in this role.
What you'll do
You will be responsible for managing a cross-functional team of engineers, ensuring the delivery of software features that solve core business problems in the Supply Chain.
You will actively engage in hands-on activities such as coding, pair programming, and conducting code reviews.
You will collaborate closely with the Product team to deliver top-quality features for stakeholders, passionately advocating for code quality, team health, and engineering excellence.
You will handle crucial people management functions such as coaching, career path planning, performance reviews, and recruiting.
What you'll bring
BS or MS in Computer Science or equivalent working experience
Demonstrated ability to deliver services on JVM languages at scale
Deep understanding of event-driven and microservice architectures
Demonstrated knowledge of Agile practices and process improvement
Demonstrated people leadership experience
What we offer
Comprehensive relocation assistance to move to Berlin plus visa application support
Healthy discount on weekly HelloFresh boxes
Annual learning and development budget to attend conferences or purchase educational resources plus access to the HelloFresh Academy
A diverse and vibrant international environment of 70+ different nationalities
Additional perks include: Free crash course in German, compensation for advanced external German classes, discounts for our neighboring gym & Urban Sports Club, summer & winter parties, discount on our Convini vending machines
The chance to have a significant impact on one of the fastest-growing technology companies in Europe in an exciting growth phase
#SCMTECH