Associate Director of Service Recovery (m/f/x)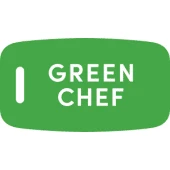 Green Chef
Berlin, Germany
Posted on Thursday, September 14, 2023
The role
The Associate Director, Service Recovery will report into our VP of Global Customer Engagement. This person will be responsible for the current and future business growth of our active customer base across all of our high-growth brands globally, including HelloFresh, GreenChef, EveryPlate, Factor and YouFoodz. S/he will develop and deliver upon data- and insight-driven initiatives for customers that require support with their delivery to enhance the customer experience in these situations and manage a team of audience management and dedicated specialists to achieve this. The successful candidate will set the roadmap for cross-functional teams of 20+ customer service & growth specialists that work across Centers of Excellence functions in the organization and are dedicated to the global lifecycle function, e.g. tech product, analytics, CRM, pricing and brand/creative.
Optimizing the compensation framework and the error related experience for active customers of all brands and countries in HelloFresh Group.
You will drive significant improvements to customer retention and compensation spending through multiple levers : customer communications tailoring to prevent errors, TECH powered individualisation of compensation and post error impact mitigation related actioning.
To do this, you will develop and directly manage a direct report assisting you to formulate the global strategy while ensuring implementation across the globe. At the same time you will need to drive change by working closely with multiple senior stakeholders from TECH, CC Operations, CRM Operations and the local retention teams outlining your vision and directions on how the compensation strategy should evolve, having a multi-million impact on the P&L.
Above all, we are looking for people who will make HelloFresh better. We believe there are many different ways of developing skills and we love diverse experiences! So even if you don't "tick all the boxes" but think you'd thrive in this role, we would really like to learn more about you.
What you'll do
Lead all global error-focused active customer projects, including optimizing a triple digit $M compensation budget to for HelloFresh and its portfolio of brands and developing a multi-channel communication strategy to solidify our customer value proposition
Define strategy & priorities for the department to drive optimal value (both short-term and long-term) across regions and work with local teams to execute against these priorities. Responsible for impact to the department's KPIs for the global business
Define vision, OKRs, and budgets for global service recovery
Own, monitor and analyze KPIs driven by service recovery across the globe, namely our customers' post-incident average order rates and LTV after
Report on developments of both KPIs and initiatives of service recovery across all covered countries to HelloFresh's founder & CEO plus other global C-level executives
Leverage data and insights to develop a deeper understanding of the target customer and identify and diligently manage KPIs to constantly generate impact, e.g. through improved customer segmentation & personalization strategies
Challenge convention and present new program alternatives with VP and C-level stakeholders for strategic initiatives focusing on our impacted customer base
Translate qualitative and quantitative customer data into insights to understand customer needs and inform strategic decision making at the highest levels of leadership
Work at the core of the business, initiating, executing, and monitoring strategic initiatives and experiments focused on post-error customer loyalty, working in partnership with cross-functional teams from Ops, Tech, Marketing, and Product to drive significant value
What you'll bring
8+ years experience in the fields of Marketing, Analytics, Finance, Management Consulting, or Product.
3+ years experience managing people ideally in a company with an international footprint.
Outstanding degree in a marketing or tech related subject (e.g. IT, Data Science, Engineering, economics, marketing, business)
You generated outstanding results with respect customer retention challenges (e.g. improving order behavior, reducing churn) as well as strategic projects (e.g. go-to market strategies, cross-functional project management)
Ability to manage multiple, complex tasks simultaneously, structure and prioritize adequately for you and your team to maximize business impact in a fast-paced, highly agile and consumer-oriented environment
Proven ability leading and managing innovative and effective customer retention programs that generate results, covering both physical & digital product experience
Extremely analytical and data-driven marketer who can manage various initiatives to drive order rates and customer value
Excellent leadership skills which help attract and develop outstanding marketing talent, challenge people to excel and elicit their sustained high performance - a great team player and fun to work with
Personal Characteristics
Entrepreneurial/GM type with a high level of energy, and an unrelenting drive to succeed and win.
Masters the stretch of strategic, big picture thinking and hands-on, 'getting things done' mentality that generates immediate impact
Collaborative and results-oriented leader, business partner and change agent who can lead through influence and possesses professional maturity and industry credibility.
Superior communication, presentation and organizational skills.
Highly intellectual – ability to think deeply, qualitatively and quantitatively about business problems, breaking down issues and presenting solutions.
Strong mix of conceptual, data driven, analytical capabilities but also hands-on and agile mentality
What we offer
Comprehensive relocation assistance to move to Berlin plus visa application support (if applicable)

A significant discount on your weekly HelloFresh box

Annual learning and development budget to attend conferences or purchase educational resources plus access to the HelloFresh Academy

Mental health support, including Headspace subscription and access to qualified therapists through Spill

Budget for home office supplies

Monthly transportation budget through Rydes app

Working parents support

Additional perks include: Annual German language budget, discounts for John Reed gyms & Urban Sports Club, regular company events, fresh fruit & free drinks in the office, in-house yoga classes, weekly discount on the Convini vending machine in the office

Hybrid working model (option to work from home for up to 50% if preferred)

Sabbatical leave option after 18 months of being with HelloFresh

HelloFresh Pension Scheme that is subsidized with 20% on top

A diverse and vibrant international environment of 90+ different nationalities

The chance to have a significant impact on one of the fastest-growing technology companies in Europe in an exciting growth phase
Are you up for the challenge?
Please submit your complete application below including your salary expectations and earliest starting date.
After submitting an application our team will review this and get back to you within 5 business days.