Menu Development Chef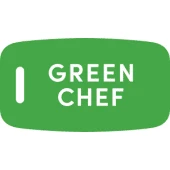 Green Chef
Brisbane, Australia
Posted on Tuesday, September 12, 2023
The role
As part of the HelloFresh ANZ Group, Youfoodz is an innovative fresh meal company creating freedom through products that customers trust! Our success comes from knowing the emerging market trends, understanding and listening to our customers and then taking this knowledge and adding some Youfoodz flavor!
The purpose of this role is to develop, create and innovate new meal concepts and flavours to bring
to the Youfoodz menu. You will receive detailed briefs that will allow you to combine your creative
flair with customer insights, operational feasibility, cost targets and total menu design.
You will…
Take responsibility for the creation of new menu items and products weekly
Follow a menu brief while adding creativity and wow factor
Stay up to date with the latest food trends and ingredient seasonality
Create samples for a taste panel including managers & key business leaders
Maintain a high standard clean kitchen meeting all health and safety requirements
Assist in ongoing revision of current formulations, portions and ingredient swaps
Document all recipes and methodologies in the format provided by the business
Support QA and technical teams to ensure shelf life and food safety requirements are met
Prepare initial cost information for concepts.
Be involved in the menu development process end to end and ensure key tasks are complete
You have…
Superior communication skills, both written and verbal
Excellent analytical and problem solving ability
Ability to collaborate and work with key stakeholders
Approachable, energetic and flexible in approach
Aptitude for blue sky/big picture thinking
Attention to detail and version control to document and track your recipes and product
You are…
Highly organized with a supreme attention to detail
Process-driven with an eager attitude towards improving operational efficiency
A self-starter and truly proactive problem solver, who works relentlessly to execute all steps needed until the problem is solved
Able to maintain consistent deadlines with ensuring complete accuracy across all projects and tasks
Specific role requirements:
Qualifications
Essential:
Certificate 3 Commercial Cookery
Desirable:
Certificate 4 Commercial Cookery
5 + years' experience commercial cookery
Menu creation experience
Head Chef Experience
Experience:
Essential:
Head Chef, NPD Chef, Creative Chef
Recipe Creation and NPD experience
Large scale manufacturing experience is helpful
Large scale catering or cooking is helpful
What you'll get in return…
Growing Organisation - now part of the global success story, HelloFresh
Employee discounts on Youfoodz & HelloFresh products
Flexible working arrangements
Egoless environment, constant learning with room for personal growth
Start Date: Immediately available - Can wait a notice period
Duration: Full-time
Location: Australia, Brisbane (Must have the rights to work in Australia)
Salary: Competitive salary & employee benefits
Are you up for the challenge?
Please submit your complete application below including your salary expectations and earliest starting date.
After submitting an application our team will review this and get back to you within 5 business days.