Chicago Warehouse Sorter - Overnight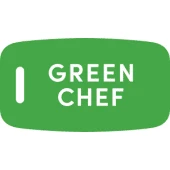 Green Chef
Schiller Park, IL, USA
Posted on Tuesday, September 12, 2023
We're looking for new team members to join the HelloFresh Delivery Network (HFDN) team! The Warehouse Associate will be responsible for assisting in the receiving of freight, breakdown of pallets, scanning and sortation of boxes by driver routes, loading of vehicles, and helping to direct traffic in the facility. They'll report to the Sort Supervisor and be responsible for completing all sort activities safely within the shift.
Part Time Available Shift(s): (2) Sun-Tues / 2am-9am
Full Time Available Shift(s): (2) Sat-Wed / 2am-9am & (1) Wed-Sat, Mon / 2am-9am & (1) Sat, Mon-Thu / 2am-9am
You will...
Work within a team of associates to safely receive and sort all volume for the shift

Ensures that incoming volume is directed to the correct destination on time

Communicate delays or any issues to the Sort Supervisor

Attend pre-sort meetings, working towards daily goals and safe operations

Contribute to results on safety, productivity, cost, quality, and on-time delivery

Achieve performance metrics

Use our internal technology and systems to conduct operations

Assist in the warehouse areas as needed

Enforce and follow all safety, GMP and SQF policies/procedures.
You are...
Comfortable using computers and scanning devices

Team and safety focused

Able to work in a fast paced environment.

Are able to use hands to finger, handle, or feel objects and/or tools.

Ability to regularly lift/move up to 50 lbs and participate in a highly physical job through standing, walking, crouching, pulling, and pushing

Are able to stand, walk, stoop, reach and lift for a minimum of 10 to 12 hours with or without reasonable accommodation.

Comfortable operating a manual and electric pallet jack (training will be provided)
You have...
High school diploma or equivalent

Ability to read and write English, follow verbal instructions and use simple math

Must be at least 18 years old

2+ years' warehouse experience

Ability to use scanning devices and other basic computer skills preferred

Specific vision abilities required by this job include close vision and peripheral vision.
You'll get…
Starting pay rate of

$18.50/hr.

75% discount on your subscription to HelloFresh (as well as other product initiatives)

Collaborative, dynamic work environment within a fast-paced, mission-driven company
It is the policy of HelloFresh not to discriminate against any employee or applicant for employment because of race, color, religion, sex (including pregnancy), sexual orientation, gender identity, national origin, age, marital status, genetic information, disability, because they are a protected veteran, or any other protected classification under federal, state, or local law.