Senior Manager, US Business Continuity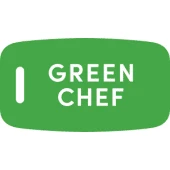 Green Chef
Newark, NJ, USA · Newnan, GA, USA
Posted on Saturday, September 9, 2023
Senior Manager, US Business Continuity Location - this position can be based out of any of the following locations, NYHQ, Newark, NJ, Dallas, Texas, Newnan, GA, Boulder, CO, or Phoenix, AZ. This is a hybrid role which is in the office 2 days a week.
At HelloFresh, we want to revolutionize the way we eat by making it more convenient and exciting to cook meals from scratch. We have offices all over the world and we deliver delicious meals to millions of people. We are the industry leader in meal-kit subscription services and we're growing all the time. We have distinct meal-kit services that cater to everyone with the most menu variety in the market, which allows us to reach an incredibly wide population of people. The HelloFresh team is diverse, high-performing, and our work environment is an inspiring space where you can thrive as a result.
Our Corporate Security team is adding a Senior Manager, US Business Continuity/Resilience. As a Senior Manager US Business Continuity/Resilience, you will join forces with the Corporate Security Team to head up the creation/development of the Hello-Fresh Business Resiliency program. This position requires a proven subject matter expert with demonstrated competency in the creation of, planning, development, program execution, maintenance and testing of Business Continuity, Disaster Recovery, and Crisis/Incident Management programs. This role will be responsible for the full spectrum of the emergency management life cycle within the Hello-Fresh Network as it pertains to natural disasters, man-made disasters, significant security related events and public health threats.
You will…
Own the strategic development and implementation of the Hello-Fresh US Continuity Plan.
Identify the Goals of the Plan.
Measure Risk Assessment and Business Impact Analysis.
Identify Core Business Functions.
Address Every Business Function and Identify dependencies between various business areas and functions.
Once the Business Continuity plan is implemented you will lead the company's training, education, and awareness programs for Business Continuity in the US.
Develop sophisticated scenarios and execute tabletop exercises and working sessions to develop corporate capabilities to respond to incidents expeditiously.
Serve as an advisor to the lines of business and Executive Team on business continuity planning, incident, and crisis response.
Develop reports, dashboards, and other similar mechanisms to track and report on the health of the program.
Work with regional operational and business teams to conduct business impact and risk assessments, identify critical services, define recovery objectives, and map critical dependencies.
Provide 24x7 support for any emergency which may require activation of all or part of business continuity plans. Acting as the primary point of contact for senior management and facilitating responses of multi-disciplinary teams during significant disruption events.
Build and maintain partnerships with outside business continuity professional organizations and local/regional emergency response groups that participate in business continuity, disaster recovery, and emergency management.
Ensure plan maintenance. The HelloFresh Business Continuity plan should be a living document that is updated regularly to remain current with system enhancements and organizational changes.
Effectively listen, build rapport and communicate at all levels; confident sharing ideas and are a trusted advisor.
Recognize and resolve situations that are ambiguous or challenging, focus effort on meeting or exceeding goals, and pave the way for efficiency.
Able to identify the system component that is causing the error, as well as the options available for resolving it and completing the task.
You have…
Bachelor's degree with a minimum of 5 years' experience in Business Continuity, Disaster Recovery, and Crisis Management.
An active Business Continuity certification (e.g., ABCP, CBCP, MBCP, ARM, CRM) is required.
Project Management Professional (PMP) certification is preferred, but not required.
Disciplined program, project, and time management skills with the proven ability to work in a cross functional, matrixed, and diverse workforce environment.
Knowledge and experience in supply chain logistics, warehouse operations, and distribution management is preferred.
Proven experience communicating, presenting, and working with executive management teams.
Ability to provide after-hours or on-call support as needed.
Demonstrated ability to meet deadlines while managing multiple complex projects.
HelloFresh offers a competitive salary & 401k company match that vest immediately upon participation, generous parental leave of 16 weeks & PTO policy, $0 monthly premium and other flexible health plans, and amazing discounts, including up to 75% off HelloFresh subscription.
It is the policy of HelloFresh not to discriminate against any employee or applicant for employment because of race, color, religion, sex, sexual orientation, gender identity, national origin, age, marital status, genetic information, disability or because he or she is a protected veteran.