Maintenance Technician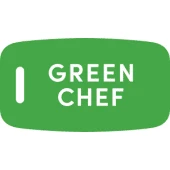 Green Chef
Mississauga, ON, Canada
Posted on Saturday, September 9, 2023
About the Role
As our Maintenance Technician, you will be responsible for the general maintenance and repair of our equipment and facilities, in order to support operations uptime and improve the reliability of our systems. You will ensure that the facility is maintained at a high level, general cleaning is performed in a timely manner when needed, and safety standards are upheld. As a part of our Production team, you will play an essential role in ensuring we deliver every customer order on time, in full, and with consistently high quality.
You will:
Work closely with our Food Safety and Sanitation teams to ensure all automated equipment is meeting regulatory and safety standards; lead and educate compliance with all safety and security standards.
Lead disassembly and assembly of equipment for daily sanitation requirements. Conduct preventive maintenance, calibration, and routine inspections on all conveyors, food production equipment, packaging equipment, refrigeration equipment, and ancillary equipment (dock doors, scanners, racking, etc).
Develop and manage the maintenance schedule in order to support operations and minimize downtime or disruption.
Troubleshoot out of service equipment and correct issues / perform repairs, working with vendors and/or facility leadership as needed.
Lead root cause analysis of major downtime events. Develop SOPs and training materials for equipment, and conduct training sessions for new hires.
Document all work in the computerized maintenance management system (CMMS) and ticketing systems as appropriate.
Periodically inspect the facility for damage, fire extinguishers, exits, etc, and perform repairs as required in order to maintain regulatory compliance. Maintain and track inventory, including spare parts, tools, hardware, equipment schematics etc.
Perform building project work as assigned.
At a minimum, you have:
Minimum 3 years of experience with conveyors, kitchen equipment, automation, robotics, and refrigeration repair, and facilities maintenance including mechanical and electrical operations.
Advanced understanding of machinery and equipment.
Ability to read and understand basic schematics. Skilled in using basic hand tools, power tools, measuring tools.
Basic skill level with Google Suite (Sheets, Docs, Slides, Meet). A strong problem-solving mindset; you love understanding how systems work and focus on getting to the root cause of an issue.
A high level of self-organization; you are a natural planner and anticipate problems well. Willing and able to lift up to 44 pounds, with or without reasonable accommodation.
Willing and able to handle exposure to room temperatures ranging from freezing (coolers, freezers, etc) to warm (kitchen, sanitation room, etc), with or without reasonable accommodation.
Flexibility to work overtime, with a schedule that includes weekends, afternoons, overnights, and holiday work, as required. Preferred: Experience working with inputs, outputs, and PLC logic systems, and ability to troubleshoot these systems.
Preferred: Post-secondary Education in Mechanical, Electronics or Electrical l Engineering Diploma (or equivalent).
What you'll get in return:
Competitive salary and health benefits

75% discount on HelloFresh or Chefs Plate weekly box subscription

High impact work to help feed thousands of families in Canada

Opportunity to learn and grow

Work with a hard-working and supportive team
Working Conditions:
It's no surprise that as a food company, we use many ingredients that may be considered common allergens (i.e. peanuts, tree nuts, milk, etc.). Whether this role is based out of our headquarters or one of our distribution centers, it is possible that you may be exposed to such allergens in this role. If you have any concerns with being exposed to any particular food ingredients, including meat, please disclose this during the hiring process.
If this sounds like you, please click the "Apply Now" button. If this role doesn't quite match what you're looking for, but you'd like to know more about joining the HelloFresh team, please visit our Jobs page to view our other vacancies. We'd love to hear from you!
#JD1003