Staff Data Scientist, Food Alliance (m/f/x)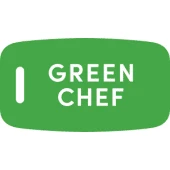 Green Chef
Data Science
Berlin, Germany
Posted on Thursday, September 7, 2023
The Food Alliance helps millions of HelloFresh customers in 18 countries (and growing) across the globe discover tasty and healthy food that they will love cooking and enjoy eating. This Alliance enables that by building great customer experiences across web, iOS, and Android - powered by scalable backend systems. Our team provides tools for internal users to plan the product offering for our customers. The Food Alliance has a variety of interesting product, design, and technical challenges. They shape the direction of new innovative products, scale up existing systems, and unify complex data workflows.
The Role

HelloFresh is a leading global meal kit delivery company that aims to provide customers with a delightful and personalized cooking experience. As a Staff Data Scientist specializing in personalization within the digital experience team, you will play a crucial role in shaping our data-driven strategies and delivering personalized recommendations and experiences to our customers.
What you'll do
Collaborate with data engineering to streamline data processes and work cross-functionally with product, engineering, and design teams to translate business goals into data-driven solutions for seamless production integration.
Apply machine learning and statistical analysis to design predictive models, optimizing customer segmentation, churn prediction, and personalized recommendations for enhanced customer engagement and satisfaction across digital touchpoints.
Contribute to the data science strategy and roadmap, identifying new opportunities for personalization and driving innovation in the digital experience domain, while also ensuring continuous improvement and iteration.
Communicate complex concepts and insights to technical and non-technical stakeholders, effectively influencing decision-making processes.
Mentor and provide guidance to junior data scientists, fostering a collaborative and knowledge-sharing environment within the team.
What you'll bring
A minimum of 10 years of professional experience coupled with a Master's degree, or a minimum of 5 years of professional experience coupled with a Ph.D. degree, in fields such as Computer Science, Statistics, Mathematics, or a related quantitative discipline.
Experienced Data Scientist specializing in personalization (e-commerce/digital services) with strong machine learning expertise in regression, classification, recommendation systems, clustering, and natural language processing.
Proficient in Python and R, with expertise in data manipulation using Pandas, NumPy, and scikit-learn. Solid grasp of A/B testing and experimental design, with SQL proficiency for relational database data extraction. Desirable experience with big data frameworks like Spark and Hadoop.
Excellent analytical and problem-solving skills, with the ability to work with large, complex datasets to derive actionable insights.
Strong communication and collaboration skills, with the ability to present complex concepts to both technical and non-technical stakeholders.
What we offer
Comprehensive relocation assistance to move to Berlin plus visa application support
Healthy discount on weekly HelloFresh boxes
Annual learning and development budget to attend conferences or purchase educational resources plus access to the HelloFresh Academy
Subsidized child care with a professional nannying agency
Free access to Headspace, biweekly in-house yoga classes (remote since March 2020)
A diverse and vibrant international environment of 70+ different nationalities
Additional perks include: Free crash course in German, compensation for advanced external German classes, discounts for our neighboring gym & Urban Sports Club, summer & winter parties, discount on our HelloFresh GO vending machines
The chance to have a significant impact on one of the fastest-growing technology companies in Europe in an exciting growth phase


#Food
About HelloFresh
HelloFresh is on a mission to change the way people eat, forever!
Since our 2011 founding in Europe's vibrant tech hub, Berlin, we've become the world's leading meal kit provider, delivering to over 4.2 million households worldwide in 14 countries across 3 continents.
Our Engineering, Data, Product and Security teams are located in Berlin and New York and are critical to what we do. From procurement tools to conversion rate optimization, live pricing tools, payment services and add-on upselling features, we work on a wide variety of challenging problems. The result is a high output where we constantly build and release features and engines that make our business thrive, allowing us to deliver real financial impact.


Our more than 17,000 employees from over 70+ nationalities are the heart and soul of our diverse, fast-paced and dynamic environment where innovation and smart, fast action is encouraged.
We will encourage you to make an immediate impact in your area of work as well as empower you to grow your career with us.
You can get a taste of what we've been working on by checking out our tech blog.


Are you up for the challenge?
Please submit your complete application below including your salary expectations and earliest starting date.
After submitting an application our team will review this and get back to you within 5 business days.
For insight into our interview process take a look at our recent post here.