Senior Director of Product | Habit Building & Engagement (m/f/x)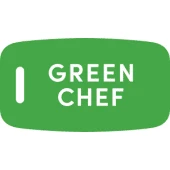 Green Chef
Product, Sales & Business Development
Berlin, Germany
Posted on Thursday, September 7, 2023
The role
As the Senior Director of Product in our Engagement Alliance you are responsible for the habit building cycle of the entire active HelloFresh subscriber base for HelloFresh Group, this accounts for millions of users on a global scale. That includes the HelloFresh Loyalty Program and products, which target customers in specific stages of their life cycle, e.g. the onboarding experience or churn management.
You will lead a team of product managers to define the long-term vision to achieve ambitious engagement goals for our customer base. You will get there through a data-driven roadmap and high-paced delivery of new features, all in close collaboration with our commercial Lifecycle and CRM teams. This is a strategic leadership role that will elevate the HelloFresh core brand across all 18 HelloFresh markets, and hence we are looking for a strong leader that combines technical and commercial skills to drive the right investments in the next years. You get there through a data-driven roadmap and own technical delivery of new features, all in close collaboration with our commercial Lifecycle and CRM teams.
What you'll do
Articulate a long-term vision for engaging the active customers in the digital product and new engagement capabilities to enable our commercial strategy of the future
Own the multi-year roadmap how to deliver against the long-term vision and generate measurable P&L impact from new engagement features
Lead a team of Product Managers and Collaborate with a cross-functional team of Engineers, Product Designers, Researchers, Product Analysts, and senior business stakeholders to deliver
Set up your teams for success and constantly innovate to move faster for our customers
Be part of the Engagement alliance leadership team and shape the overall product & strategic direction of HelloFresh
What you'll bring
Experience on active customer engagement and retention strategies and related challenges in the e-commerce, subscription, or food industry. If you've specifically worked on lifecycle management that's a big advantage.
Senior Director level Product Management Skills: Proven track record of successfully delivering complex products and features from concept to launch, with high measurable P&L impact. Experience in leading a team to produce strong product strategies, roadmaps and delivering with high pace and quality in a cross-functional setup
Strategic Thinking: Strong analytical and strategic thinking abilities, on both tech and commercial challenges. You understand market dynamics, customer needs, and competitive positioning, and translate insights into forward looking plans and visions other teams get behind
Collaboration and Communication: Excellent interpersonal and communication skills, with the ability to collaborate effectively with stakeholders at all levels of the organization including our C-Level. Ability to influence and inspire cross-functional teams to achieve product goals.
Leadership and Team Management: Proven experience in building and leading high-performing product teams. Ability to foster a culture of innovation, collaboration, and continuous improvement.
Business Acumen: Understanding of business metrics and financial principles related to pricing, revenue, and profitability. Ability to make data-informed decisions to drive business growth.
Are you up for the challenge?
Please submit your complete application below including your salary expectations and earliest starting date.
After submitting an application our team will review this and get back to you within 5 business days.
For insight into our interview process take a look at our recent post here.
#Product #Engagement