Senior Backend Engineer, Data Alliance (f/m/x)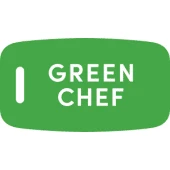 Green Chef
Software Engineering
Berlin, Germany
Posted on Thursday, September 7, 2023
The role and the team
As part of the Data Alliance at HelloFresh we are putting together a new team that takes full ownership of Data Privacy Engineering. We are a cross-functional team combining software engineering and data expertise. Our mission is to bring together all engineering challenges around data governance, data compliance, and data privacy under single threaded ownership. We build and improve the backbone for the trust of our customers.
Above all, we are looking for people who will make HelloFresh better. We believe there are many different ways of developing skills and we love diverse experiences! So even if you don't "tick all the boxes" but think you'd thrive in this role, we would really like to learn more about you.
What you'll do
Take ownership of the architecture, design, development, deployment and operations of the microservices you will develop, using DevOps practices, pair programming and other cutting edge methodologies
Define and set standards for data privacy across the organization through tooling and platform support. Act as an ambassador for applying technical data privacy solutions across the organization
Integrate with third party vendors for data processing and data privacy workflows
Collaborate in an autonomous, cross-functional team with product owners, backend engineers, data engineers, and data management and security stakeholders.
What you'll bring
Solid back-end experience within Microservice architecture using JVM based languages, preferably Kotlin
Experience working with Docker and container orchestration technologies such as Kubernetes
You embrace CI/CD methods and practices
Practical experience of TDD, BDD, DDD and distributed architectural patterns
Experience working with event-driven architectures using infrastructure like Kafka, RabbitMQ, etc.
Experience working with relational databases, like PostgreSQL, and object stores, like AWS S3.
Nice to have
Working with large scale data storage and processing technologies like Spark and Airflow.
Interacting with front-end developers, designers, product managers and our teams around the world is very much part of our day-to-day, so communication skills are vital. We are looking for strong problem-solvers who can apply their engineering skills to a wide range of platforms and environments, while also acting as an ambassador to coach team members and stakeholders.
What we offer
Comprehensive relocation assistance to move to Berlin plus visa application support
Healthy discount on weekly HelloFresh boxes
Annual learning and development budget to attend conferences or purchase educational resources plus access to the HelloFresh Academy
Subsidised childcare with a professional nannying agency
Free access to Headspace, biweekly in-house yoga classes (remote since March 2020)
A diverse and vibrant international environment of 70+ different nationalities
Additional perks include: Free crash course in German, compensation for advanced external German classes, discounts for our neighbouring gym & Urban Sports Club, company events and parties, discount on our Convini vending machines
The chance to have a significant impact on one of the fastest-growing technology companies in Europe in an exciting growth phase
Are you up for the challenge?
Please submit your complete application below including your salary expectations and earliest starting date.
After submitting an application our team will review this and get back to you within 5 business days.
For insight into our interview process take a look at our recent post here.