National Sanitation Manager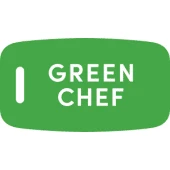 Green Chef
Toronto, ON, Canada
Posted on Thursday, September 7, 2023
S'more about the team
As the National Sanitation Manager, you will lead the practice of maintaining the highest level of food safety and quality for our products by creating and implementing Sanitation Programs at HelloFresh sites. This is a solution-oriented position responsible for effectively supervising the cleaning and sanitation of processing equipment, utensils, and the overall site environment. You will be responsible for the execution of the Sanitation Program and taking corrective actions to prevent product contamination. This is a National role based out of HQ in Toronto however, this role will require frequent travel between our Distribution centers, Transportation hubs and Manufacturing sites across the country.
Lettuce share what this role will be responsible for
Provide direction to employees to ensure all cleaning and sanitation is executed in compliance with GMPs, Safety, WHMIS, HACCP, CFIA and BRC requirements in addition to HelloFresh Global standards.
Work with third party sanitation contractors and chemical supplier technical staff in troubleshooting and eliminating the root cause of non-conformities.
Develop and maintain sanitation program (SSOPs) and training manual, and train sanitation employees on new sanitation procedures to ensure compliance with all company and regulatory requirements. Monitor and track training progress.
Oversee the cleaning and sanitization of equipment, surfaces, utensils, and site environment, providing direction and working 'hands on' with the team while offering technical support to all sanitation employees and other plant employees.
Plan sanitation requirements, non-daily tasks, and other activities by establishing priorities, scheduling, assigning work, and working closely with sanitation staff and key stakeholders.
Audit and report non-compliance, take corrective actions to ensure compliance to all quality assurance and food safety requirements on a regular and daily basis.
Track, trend, and provide regular feedback to contractors on critical sanitation metrics (micro TPC swabs, ATP, Pre-op deficiencies, MSS completion) to maintain all standards, measure performance, and deliver on improvements.
Conduct and participate in sanitation investigation activities as required.
Support and execute the Company's Food Safety programs at the facility in conjunction with Quality Assurance, Microbiology and Food Safety.
Responsible for defining and maintaining sanitation scope of work and sanitation budget.
Drive sanitation excellence across the organization.
All other duties, as assigned
Sound a-peeling? Here's what we're looking for
Post-secondary education in Operations Management, Chemistry, Microbiology, Science or related field.
5+ years of management experience in manufacturing environment in a Sanitation leadership role (high risk / high care / RTE operations preferred).
Strong leadership skills; the ability to motivate a diverse team and work cross-functionally to support a common goal.
Top-notch planning skills, time management, and attention to detail; you are naturally organized and love creating structure.
Outstanding problem solving and communication skills; you see problems as opportunities and are able to keep your team focused on the root cause of an issue.
Proven project management experience, with a focus on change management.
An energetic and enthusiastic attitude, with a love for embracing change and new challenges.
Can do attitude and flexible schedule, including availability to provide coverage on weekends and overnight shifts.
A passion for food!!
Let's cut to the cheese, this is why you'll love it here
Box Discount

- Amazing discounts on 1 box per week! 75% discount on weekly HelloFresh and Chefs Plate meal kits AND 50% off weekly Factor meal box

Health & Wellness

-

Health & Dental benefits from day 1, a Health Spending Account, and unlimited access to the Headspace app to meet your self-care needs.

Vacation & PTO

-

Time off is also an important part of self-care! We offer generous vacation and PTO to help you create a good work-life balance.

Family Benefits

- A parental leave top-up program for expectant parents

WFH Allowance

- A one time fund to help you set up or improve your home office

Growth & Development

- We support your career progression, provide development opportunities, and invest in your continued learning through our organization wide L&D fund

Work Hard & Have Fun

- From team socials to HQ Wellness Wednesdays, you'll have plenty of opportunity to experience the fun!

Diversity & Inclusion Initiatives

- With impactful ERG's like HelloChange and Women Empowerment, we are committed to our diversity, equity & inclusion efforts

Food Puns - this one is kind of a big dill if you haven't already noticed. We even have some punny meeting room names!
Working Conditions
It's no surprise that as a food company, we use many ingredients that may be considered common allergens (i.e. peanuts, tree nuts, milk, etc.). Whether this role is based out of our headquarters or one of our distribution centers, it is possible that you may be exposed to such allergens in this role. If you have any concerns with being exposed to any particular food ingredients, including meat, please disclose this during the hiring process.