Chief Marketing Officer - Benelux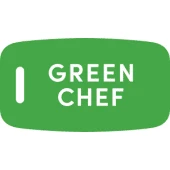 Green Chef
Marketing & Communications
Amsterdam, Netherlands
Posted on Thursday, September 7, 2023
About the role
The CMO for HelloFresh Benelux will be a driven, communicative person with strong leadership, analytical and problem-solving skills, who is excited to lead our Benelux Marketing function.
Reporting to the CEO, Benelux and based in our Amsterdam office. The Benelux CMO plays a key role in defining our local marketing strategy, and is responsible for the net revenue and marketing profitability across the two HelloFresh Group brands in the region. You will optimize our profit contribution from marketing by steering a local growth marketing and brand team, and supporting the wider Benelux business. The local CMO partners closely with central marketing teams in our global team to maximise growth and profitability in Benelux.
This very exciting role provides a high level of autonomy, and involves managing a team of around 50 people across brand, growth and data teams.
This role is based in Amsterdam and reporting into the CEO, Benelux
What you'll do
Together with the CEO and COO Benelux you will be part of the local management team, responsible for the business performance of the Benelux cluster
Own the Benelux marketing strategy and execution end-to-end, across HelloFresh and GreenChef while being a sparring partner to the local leadership team
Break down the group strategy and own the operating model for the Benelux cluster, while focusing on cracking specific local challenges
Provide input to product roadmaps based on cluster insights
Grow, develop and lead a team of highly capable growth marketing, brand and analytics professionals
Steer the growth strategy and its execution around core topics including partnerships, allocation of marketing budget, and customer retention
Oversee local brand and PR activity, ensuring alignment with the overall company strategy and KPIs
Lead the effort to identify Benelux specific growth opportunities and solve local growth challenges, leveraging data, local trends and consumer insights
Collaborate with a variety of central marketing and tech teams in Berlin HQ, to ensure global initiatives are implemented in a way that maximises value from the opportunity in the Benelux market
Increase efficiency & effectiveness through improved knowledge sharing, cross-functional projects & streamlined processes
Collaborate with a variety of local teams in the region, including Product, Operations and Finance, to build a holistic and sustainable local marketing & strategy
What you'll bring
10+ years of experience in Management Consulting, Growth Marketing or eCommerce
University degree in Business, Marketing, Mathematics, Economics or a technical field
All-round generalist marketeer with strong interest and knowledge of brand and ROI-focused growth marketing (performance marketing, partnerships, print marketing, direct sales, etc.)
Strong analytical skills, and a data-driven approach to decision-making
Excellent leadership and team management abilities, with a focus on developing high-performing teams
Experience managing significant marketing budget, ideally within a heavily matrixed environment
Naturally curious, a fast paced go-getter with a "learning never stops" mindset
The ability to think strategically and also the adaptability to get your hands dirty when needed
Experience managing stakeholders from different departments of the business
A strong interest in marketing channel innovation, growth hacks and marketing strategies
Adaptable and business-focused: you naturally prioritize projects that are high-impact
Track record of delivering targets and KPIs in a fast-paced environment
What we offer
Learning and development opportunities including a personal development budget
24 holidays per year, plus 1 day per additional year of work
A hybrid work setup, with a budget to help set up your home office!
Flexibility to work abroad
Reimbursement of travel expenses to the office
A discount on your weekly HelloFresh box
Our FreshEnergy program including bootcamp, yoga, boxing, Headspace subscription, a collaboration with OpenUp for your mental wellbeing, webinars and other events
Multiple ways of getting to a work-related appointment, for example by using our company cars or a MyWheels car
Discount on your ClassPass subscription, and a discount for your gym membership via Bedrijfsfitness Nederland
Discount on your additional health insurance through Zilveren Kruis
Healthy lunches, fruit and snacks in the office
Monthly pension scheme