Automation Engineer - Material Handling Systems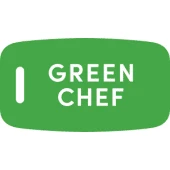 Green Chef
Software Engineering
Chicago, IL, USA · Phoenix, AZ, USA
Posted on Thursday, September 7, 2023
Automation Engineer, Phoenix AZ
Come see what's cookin' at HelloFresh!
At HelloFresh, we want to revolutionize the way people eat by making it more convenient and exciting to cook meals from scratch. We have offices all over the world and we deliver delicious meals to millions of people.
We are the industry leader in meal-kit subscription services and we're growing all the time. We have distinct meal-kit services that cater to everyone with the most menu variety in the market, which allows us to reach an incredibly wide population of people.
The HelloFresh team is diverse, high-performing, and international, and our work environment is an inspiring space where you can thrive as a result.
Job Description:
The Automation Engineer works with people, processes and equipment in an effort to optimize operations with the HelloFresh Distribution Centers. The ideal candidate will use their experience and technical acumen to enhance efficiencies and scopes automation opportunities throughout the distribution network.
You will...
Technology Innovation & Development
Identify technology enhancements and develop custom designs that will improve efficiencies, capacity & throughput.
Assist with the design of distribution facilities, including new facilities, facility retrofits, conveyor changes, and other material handling equipment changes.
Continuous Improvement
Technical Subject Matter Expert (SME) for all local engineering processes and projects.
Develop preferred methods/standard operating procedures for the warehouse in conjunction with operational support.
Identify, define and implement process improvement opportunities.
Introduce and adapt improvement methodologies as appropriate (ex. Lean or Six Sigma).
Project Management
Manage processes, projects, and systems in an effort to achieve unit goals in accordance with company policies and practices.
Create an effective work environment by setting clear objectives, successfully integrating with teams and maintaining open communications.
You are...
Planning oriented
Someone who can interact effectively with others.
Able to provide solutions for cost reduction through automation implementation and cost/benefit analysis.
Experience in developing preferred methods/Standard Operating Procedures.
Proficient in utilizing labor data to cost justify capital expenditure and process change ROI.
Able to interact with individuals at various levels of the organization, up and down.
You have...
BS Mechanical Engineering, or similar field required.
2 years of engineering experience in multi-site industrial distribution, manufacturing, or processing environments.
Experience scoping and/or implementing automated equipment to reduce labor, error rate, and/or process inefficiencies.
Significant experience with using Warehouse Control Systems and Warehouse Management Systems.
Extensive experience with Microsoft excel (can perform complex functions)
AutoCad proficiency required.
SQL proficiency
You'll Get...
Great compensation package & 401k company match, which vests immediately upon participation
Generous parental leave (16 weeks) & PTO policies
$0 monthly premium and other flexible health plans
75% discount on your subscription to HelloFresh (as well as other product initiatives)
In the NYC office, snacks, cold brew on tap, & monthly catered lunches
Opportunities to continue learning and growing
Company-sponsored outings & access to Employee Resource Groups